Ireland's Eye Golf Society 2017
Join us for the 2017 season
We're open for membership and invite you to join us for this season's outings - see below:
St. Annes Golf Club on Thursday 4th May
Skerries Golf Club on Thursday 15th June
Ballmascanlon Golf Club, Dundalk, on Thursday 6th July
Howth Golf Club on (Captain's Prize Outing) Friday 18th August
Sutton Golf Club on (The Turkey Outing) Friday 13th October
Contact Person for information about joining the Golfing Society is the Hon. Secretary Michael Martin at 086 8282695 and at michaelmartin112@eircom.net
---
St Annes Outing
The new golf season commenced with our outing to St Anne's Golf Club last Thursday 4th May on a very windy day. There was an excellent turnout and the very worthy winner was our Vice Captain Jackie Reville. The results are attached and also the first round results of the Golfer of the Year.
---
Skerries Golf Club outing
Thursday 15th June
---
Ballymascanlon Golf Club outing
Thursday 6th July
---
Howth Golf Club Outing
Friday 18th August 2017 (Captain's Prize)
All photos of winners with Captain Larry Banks
---
Sutton Outing
Friday 13th October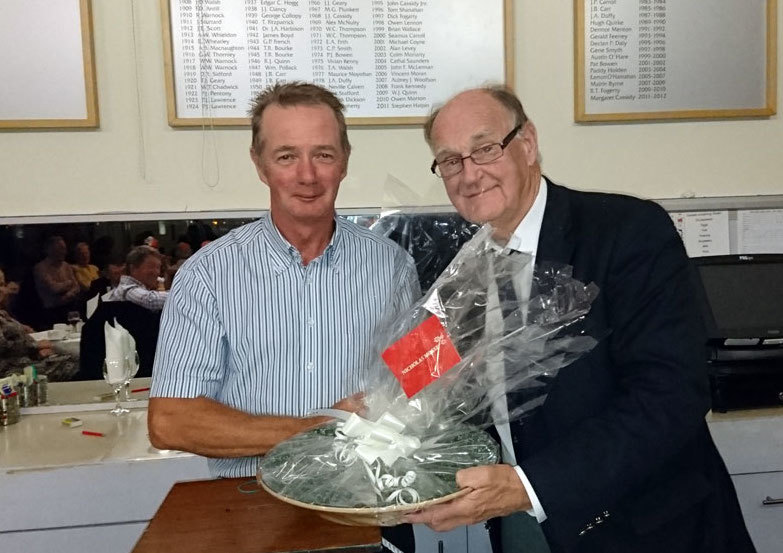 Registered in the Republic of Ireland. Registered No. 81187