About our club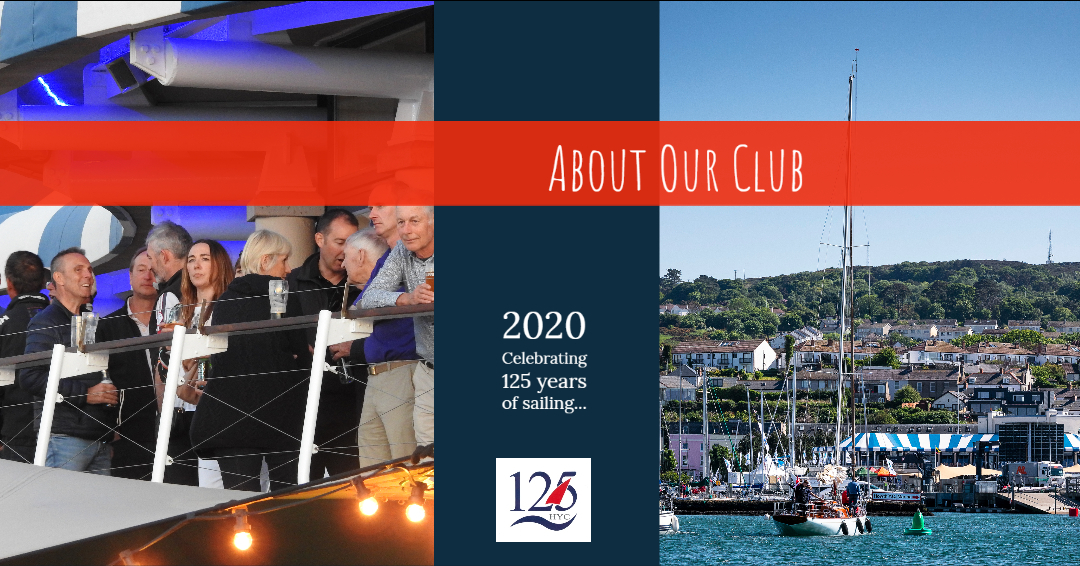 Howth Yacht Club was originally founded as Howth Sailing Club in 1895. Howth Sailing Club, which was a pure sailing club, later combined with Howth Motor Yacht Club to form Howth Yacht Club. It is located on the East coast of Ireland behind the north arm of Dublin Bay, sheltered between the scenic cliffs of Howth Head and those of the island bird sanctuary of Ireland Eye.
The current modern clubhouse was completed in 1987 and further extensions have since been made to the building, grounds and the attached marina to facilitate the activities of over 2,000 members. Its membership makes Howth one of the largest sailing clubs in Ireland or the UK. Members have included the President and Taoiseach (prime minister) of Ireland, internationally recognised sailors, members of the Diplomatic Corps and many of the leading members of Ireland's business and political community. Needless to say, our clubhouse also includes changing facilities, bar, lounge, function rooms and dining room.
The Club organises and runs many sailing events and courses for members and visitors throughout the year and has very active keelboat and dinghy racing fleets. In addition, Howth Yacht Club prides itself on being a world-class international sailing venue and regularly hosts high level competitions including World, European, National and Regional championships as part of its busy annual sailing schedule.
Howth Yacht Club is the home of the World's oldest one-design racing keelboat class, the '
Howth Seventeen Footer
'. This still thriving class of boat was designed by Walter Herbert Boyd in 1897 to be sailed in our local waters. The original five 'gaff-rigged topsail' boats that came to the harbour in the spring of 1898 are still raced hard from April until November every year, competing against the other boats of this historic class that have been built since the original five arrived.
The Club has a
250-berth marina
in front of the clubhouse and a further 60 swinging moorings in the harbour area, primarily for use by keelboats that do not have engines. Marina berths are available for visiting boats, which are always welcome to the Club. The Club has its own cranes whilst local sailmakers and chandlers are available to support both the cruising and the racing yachts that regularly visit us. The Club is located in the middle of
Howth village
, a thriving tourism location served by top-class public transport links (both bus and train) that connect to Dublin city centre. Howth enjoys the reputation of being a 'must see' destination for visitors to Dublin and is also only a twenty-minute drive from Dublin's international airport. The scenery, seaside location, cliff side walking trails, boat trips to the offshore islands, wide variety of sea birds and mammals and a selection of top-class restaurants all contribute to the village's unique ambiance and make Howth Yacht Club a great base for the cruising sailor to enjoy some shore time.
Registered in the Republic of Ireland. Registered No. 81187