Ewan tells of Silver at Laser Radial Worlds!
02 August 2016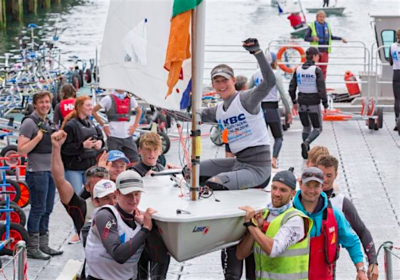 Following his amazing performance last week in Dun Laoghaire, Howth's Laser Radial Silver Medallist Ewan McMahon writes about his experience in this report. 17-year-old Ewan has had a really successful year that included winning the U17 Laser prize in Warnemuender in 2015, winning the Europa Cup in Belguim in May and was also one of 5 HYC members nominated for ISA Youth Sailor of the year in 2015. Although busy with 420 coaching and also preparing for the Laser Europeans in Estonia this weekend, he took the time to describe last week's event for us:
'The 2016 Laser Radial Youth World Championship took place from 23rd to the 30th of July and was hosted by the Royal St. George Yacht Club in Dun Laoghaire. As always, Dublin Bay produced a diverse range of conditions with swinging breezes / no breeze and strong tides which plagued the two OD's! However with much skill and lots of patience they managed to complete 11 out of the 12 scheduled races over the course of the event.
The Boy's Radial fleet was a massive 229 in number from 42 countries, who were divided into four flights of 58. I knew the competition was fierce and every sailor had the same goal in mind, so it was important to stay focused and consistent in every race.
I hit the ground running day one with a bullet and tried to keep the momentum flowing throughout the qualifying series to make gold fleet, which I managed successfully.
Going into the penultimate day I was lying in 2nd place overall with a margin of 15 points between 1st place and myself. Due to the unfavourable wind conditions I could not change the margin that day, as there was no racing to be had.
It was all to play for going into the final day of racing with an early start to avail of a reasonable wind forecast. I felt on form and scored a 2nd and a 10th, I know at this point I was in with a real shot of taking the title - it all came down to the last race! I gave it my best shot but ultimately despite closing the margin down to 5 points I had to settle for a very respectable podium finish taking 2nd place for Ireland in a World Championship. Happy Days!
I would like to take this opportunity to thank all the event organisers and sponsors as well as all the volunteers and my fellow competitors for making the championship such a success. On a more personal note I would also like to thank everyone who has helped me on my journey thus far, including all my coaches, ISA, Sports Med Ireland, HYC and in particular my Parents….couldn't have done it without you all!!'
Ewan McMahon
Photos (top and below) by David Branigan-Oceansport and (bottom) Jim McMahon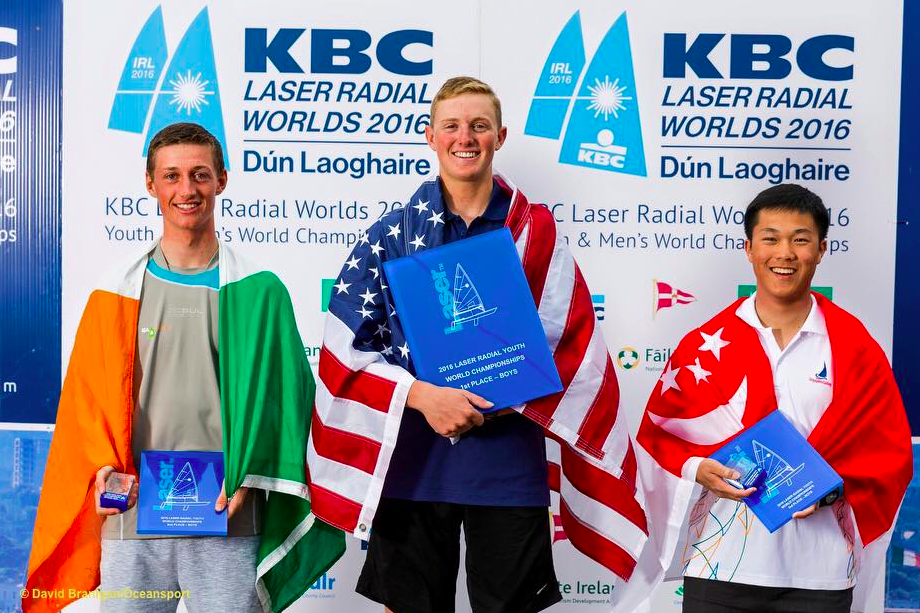 Registered in the Republic of Ireland. Registered No. 81187