Cruising News
This page is updated weekly. For more photos from each event, please see the "Cruising" album in Galleries.
And for more information, or to join the Cruising Group WhatsApp, please email [email protected]
'Welcome to Sailing' Sessions Report
6 week program during summer 2022
By Susan Kavanagh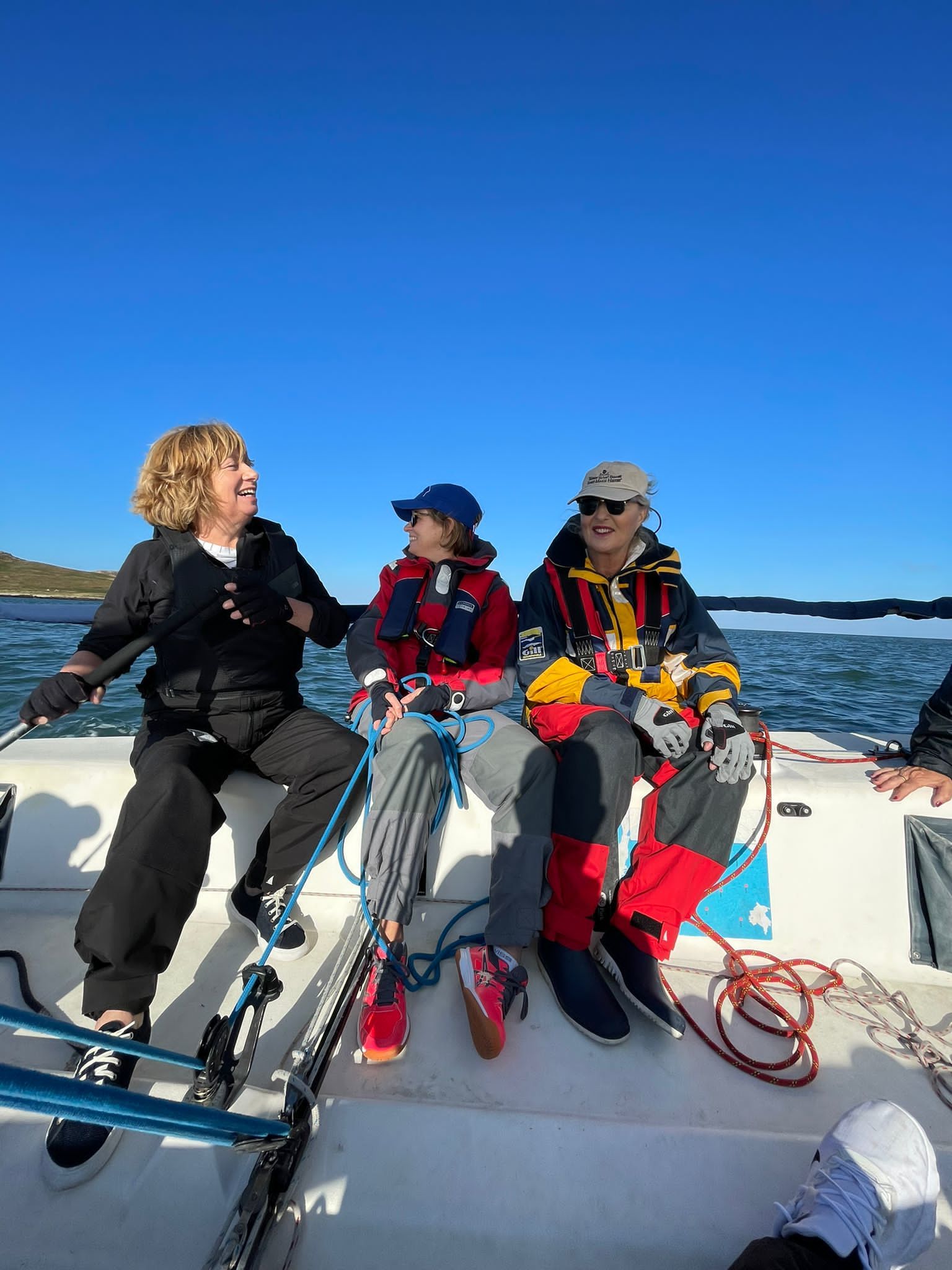 A new initiative for the Cruising Group this summer was to encourage those members with little sailing experience, or who hadn't sailed in a while, to get afloat. With the help of the HYC office and Brian McDowell, we set up Cruising Group Welcome to Sailing sessions, once a week over 6 weeks. By restricting applications to to the Group, it meant that the participants were sailing with people they knew or would be meeting regularly.
Helped by the settled weather in the second half of the summer, the sessions became so popular that we ended up with 2 J80s each evening. There was a good rapport within the group and the enjoyable on-the-water sessions started being later dissected over a drink and a bite to eat in the bar. There is talk of a J80 entry in the Autumn League, maybe a winter of MahJong..... This is certainly an initiative that we would hope to repeat next year, so if you or someone you know are interested in finding out more, please contact [email protected]!.
Armada to Killiney Bay
6 August 2022
By Susan Kavanagh
On Saturday 6th August 2022, 15 boats set off in sunshine and light breezes from Howth bound for Killiney Bay. Visibility was good as we crossed Dublin bay, liaising with the VTS to avoid a container ship heading south and an inbound ferry. After a pleasant sail, the group anchored below Sorrento Terrace for lunch. The wind had stayed in the South-east just enough to make the anchorage a little lumpy but not enough to put anyone off their picnic.
Heading up through Dalkey Sound gave lovely views of the island and the distant Dun Laoghaire regatta. Another nice sail across the bay brought us home in late afternoon. A great day out!
Group Anchor Off Ireland's Eye
26 August 2022
By Susan Kavanagh
The forecast was good so 6 crews from the Cruising Group headed to Ireland's Eye for a group anchor. Despite the bad timing of a low spring tide, we crept out of the harbour just after 7pm and dropped anchor near the Western end of the island. Conditions were perfect - light winds, blue sky (mostly), sunshine and warm temperatures.
Some keener members went paddle-boarding, there was talk of a swim (never happened) but the peaceful surroundings worked their magic. A bite to eat, a glass or cup of something, a chat. A young seal swam by to see what was going on.
Some boats stayed there overnight, reporting perfect conditions and a lovely swim the next morning. The rest headed back to the marina at various stages. Indulgence stayed until it was properly dark and then enjoyed a night passage back to our berth. A lovely evening afloat - think everyone agreed that we should do it again!
Registered in the Republic of Ireland. Registered No. 81187