Clubhouse
Our modern clubhouse was the product of a design competition that was run in conjunction with the Royal Institute of the Architects of Ireland in 1983. The winning design by architects Vincent Fitzgerald and Reg Chandler was built and completed in March 1987.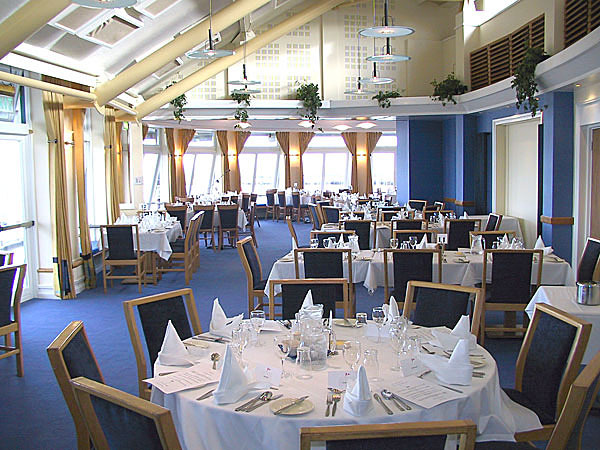 The clubhouse comprises of club offices, stores, marina reception, junior room, meeting rooms, laundry room and changing rooms on the ground floor, while the dramatic and spacious first floor is mainly reserved for the bar areas, dining room, function rooms, snooker room which is bordered by the modern sweeping balcony and terrace.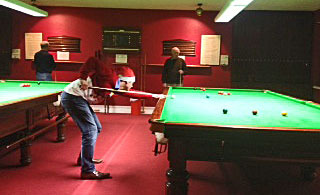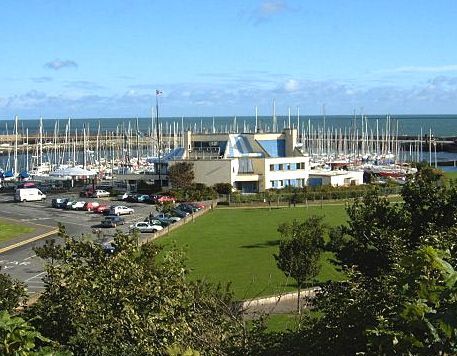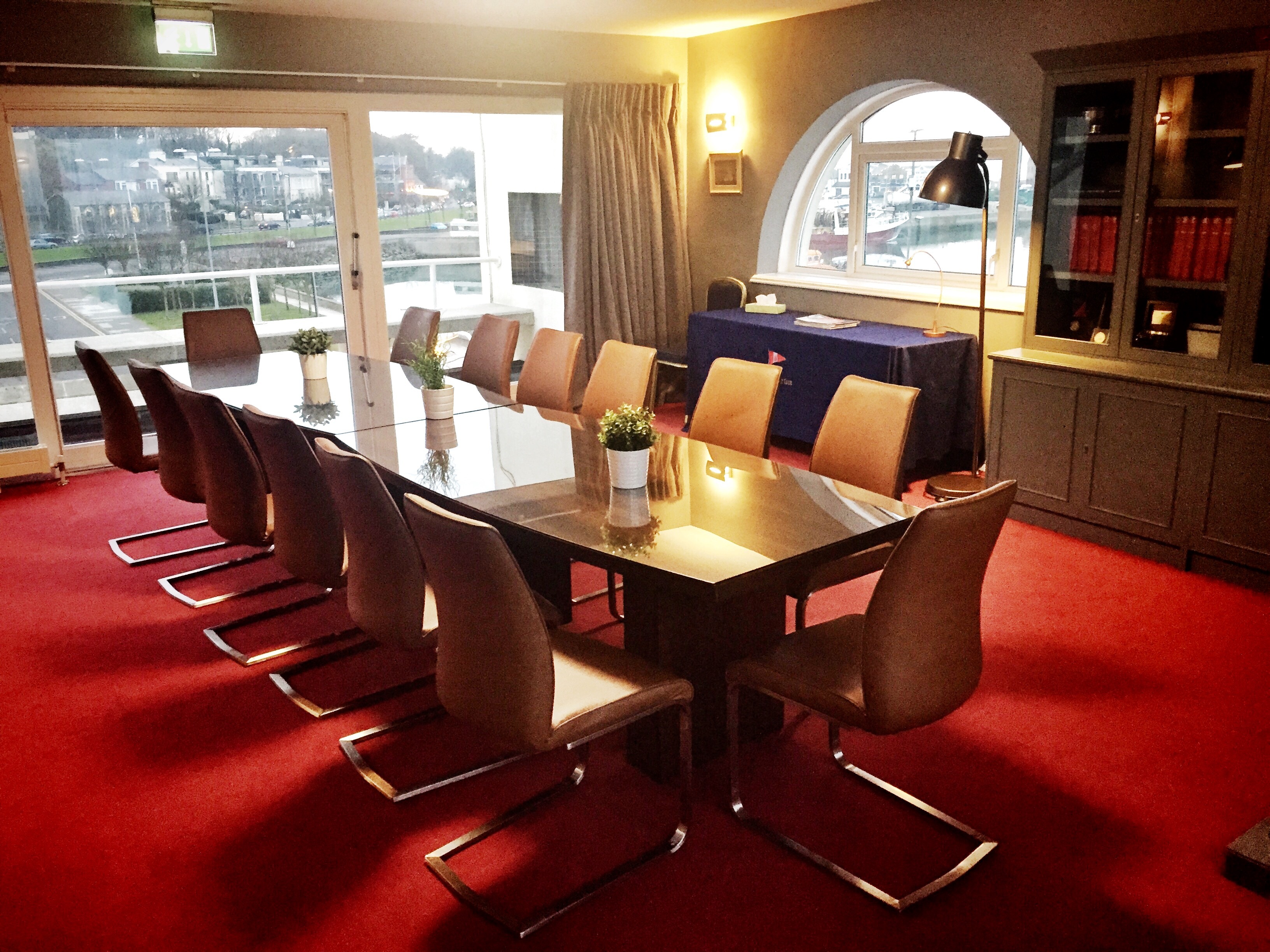 The 'Centenary Room' which is on the top floor has its own private BBQ and balcony area and is a spectacular setting for a meeting or small function. The club also has other sizeable meeting and private dining rooms such as our 'Boyd Room' (named after first Commodore Walter Herbert Boyd) and the 'Galley Room' which affords discreet private dining for up to 20 people.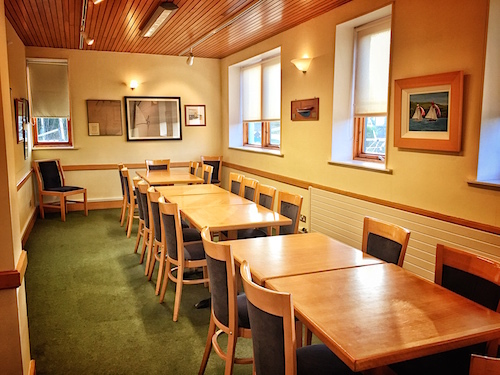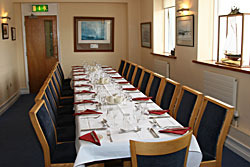 Registered in the Republic of Ireland. Registered No. 81187