Join our club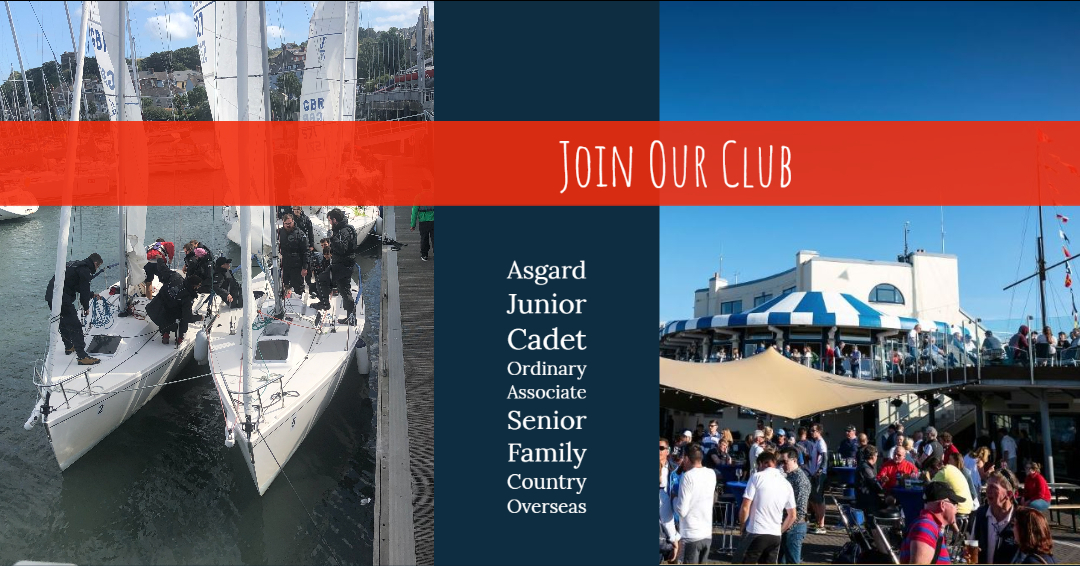 Howth Yacht Club has various categories of membership, each affording the opportunity to avail of all the facilities at Ireland's finest sailing club. The range of membership options provide categories and an assortment of sailing and social activities for all ages, from 7 to 107!
Members enjoy unrivalled year-round sailing and social activities, affording opportunities to meet new people as well as introducing guests and friends to their club. The club operates a 'club card' discount scheme which entitles members to various hospitality and other discounts - see 'Member discounts' and in the sidebar opposite.. Membership of Howth Yacht Club also entitles members to many benefits from the Irish Sailing Association, as part of our 'Joint Membership Affiliation Scheme.'
Asgard Membership
A new category of membership that allows new members (and members that have lapsed for more than 2 years) renewable year-long membership. Terms and Conditions apply. Annual fee: €310
Junior Membership
Our junior members enjoy year-round sailing activity including the hugely popular Summer Sailing Courses, club racing, junior events, keelboat evenings and is open to all up to the age of 18. We endeavour to provide sailing for all junior members and encourage parents to consider getting involved in their children's sailing development. Annual fee: €115
See here for some more details and what Junior Membership has to offer kids from 6 to 18 years of age.
Cadet Membership
We have an active and successful cadet membership and offer a multitude of opportunity to this age group (18-25) with respect to sailing and motorboat courses. Our recent development of the HYC Under 25 Keelboat Squad allows keen sailors to aspire to competing at events of the highest international level. Annual fee: €135
Ordinary Membership
We accept applications for ordinary membership from the age of 25 and our unique 'phased step' progression affords the opportunity of members between the age of 25 and 30 to avail of HYC's gradual steps to full subscription over these years. Ordinary members have the added opportunity of applying for berthing for their boats on our fully owned and provisioned 250 berth marina or on our moorings in the outer harbour. Amongst other benefits, this category of membership also gives members the right to vote at general meetings. Annual fee: €190-€365-€570-€885
Associate Membership
Spouses, widows or widowers of Ordinary Members, Senior Members or Honorary Members are open to apply for Associate Membership. These members are able to and encouraged to enjoy all the facilities and activities of the club. Annual fee: €225
Senior Membership
Members older than 66 years that have been Ordinary Members for a period of not less than 10 continuous years qualify for discounted Senior Membership. The member continues to enjoy all of the benefits of Ordinary Membership, while rewarding years of association with a discounted subscription. Annual fee: €435
Family Membership
This is a great way to avail of the discount benefit for families that want everyone to be a member. The category provides for the parents and children of a family and includes one full voting member, one associate member and unlimited junior members (age 18 and under). Annual Fee: €1185
Country Membership
This category is open to applicants who are resident outside a radius of 60km from Howth or are members of another club with with HYC has a reciprocal arrangement. (See MAP for confirmation of radius) Annual fee: €260
Overseas Membership
This category is available to applicants who are defined as non-residents of the island of Ireland. Annual fee: €65

Registered in the Republic of Ireland. Registered No. 81187