HYC E-Sailing Enjoys Successful First Week
09 April 2020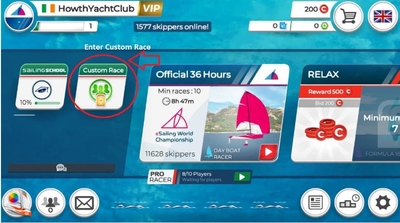 It would appear that Lockdown hasn't dampened the enthusiasm of our first groups of eSailors in HYC this week. The eSailing Tuesday and Thursday evening racing has created a great buzz through WhatsApp although it would appear that some of the competitors don't actually wait until the end of the race to pop open their first tipple!
HYC Weekly eSailing Mini Mid Week Regattas on Tuesday & Thursday Evening
Organised by Bryan Byrne (aka Teddy) the first week of organised HYC races have proven to be extremely competitive and great fun for all involved. The racing is run through a specifically organised WhatsApp Group (you will find a link on our HYC e-Sailing page linked below). Next week is the start of our first official HYC series and there will be weekly prizes for selected categories to ensure the entire fleet is kept challenged and engaged. It is planned to have two levels to give the less experienced e-Sailors an opportunity to compete at a less competitive level while they fine tune their skills.
The competition in our first test week has been fierce with some very classy sailors taking part such as Sydney Hobart campaigner Darren Right and Mata, Norbert Reillys Sons-in-Law Darragh and Teddy, Colin Kavanagh (aka Jeneral), Shane Diviney, Sam O'Byrne, Cillian McGreer, Conor Murphy, Philip Byrne, Jon Hartshorn and many more. Cillian Dickson enjoyed podium position on Tuesday evening with some great boat speed and manoeuvres, however on Thursday night Ross McDonald managed to take over the leader-board top position! You can access the results of the first week's test racing here.
If you have never gone eSailing don't let that deter you, there are very simple step-by-step instructions on how to get your boat afloat. The first thing you do is register and choose your boat name. There are videos that show you exactly how to use the controls and everything you need to get racing, it really is straightforward. Full instructions for how to sign up to e-Sailing can be found below as well as instructions on how to join races. Also below is a link to join our eSailing WhatsApp Group which organises the Tuesday and Thursday evening racing. We would encourage all to give it a go and sharpen up your tactics for when the real sailing season eventually gets going. Teddy has recommended that anyone planning to get started uses the tutorial to upskill before taking part in the races. Also below is the link on how to start eRacing in any of the Virtual Regattas.
RYA eSailing Spring Club Championships
We have also entered HYC in the RYA eSailing Spring Club Championships which means that all HYC eSailors will automatically be included in the rankings. The championships will take the form of three stages. Firstly, clubs will be provided guidance and a structure to nominate their own club champions (by 3rd May 2020). Secondly, club champions will go forward to compete against other club champions in a regional final (by 24th May 2020). Finally, regional finalists will come together to race against each other in a national final on Sat 30th May. This championships will provide a focus for club eSailing races over the coming weeks and that it will be great fun.
E-Sailing National Championships Ireland
Irish Sailing has also teamed up with World Sailing and Virtual Regatta to launch the Irish eSailing National Championships. All registered eSailors can aim for the top of a new Irish Leader Board which will include friends, HYC fellow sailors and members of the Irish Sailing Team including Olympians Annalise Murphy, Ryan Seaton and Finn Lynch. All Irish registered players will be automatically put into the Ireland rankings, and entered into the Irish eSailing National Championship. The top 10 ranked Irish sailors on 1 September 2020 will automatically represent Ireland at the eSailing World Championship Finals Playoff. So far our very own Tedz is in top 10 position...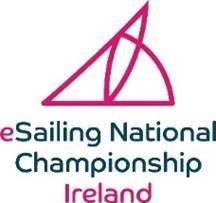 Registered in the Republic of Ireland. Registered No. 81187