'Echo' celebrates its centenary
12 July 2014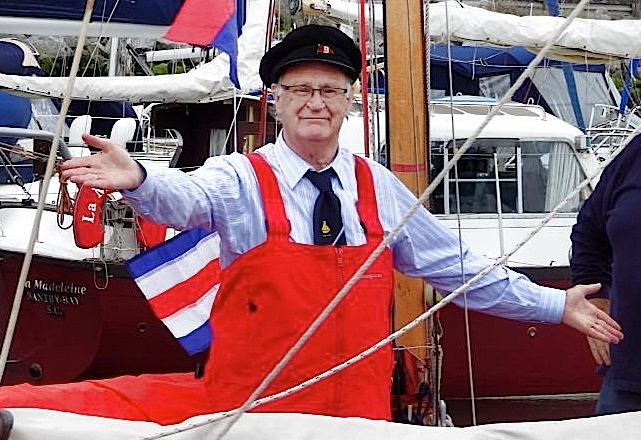 Last weekend saw 10 of Howth's iconic 17 Footers cross the bay for a celebration of the 100th anniversary of Bryan and Harriette Lynch's 'Echo.' Firstly stopping at Clontarf Yacht and Boat Club for their "At Home" Regatta, the 17s then proceeded up the River Liffey were they overnighted in Poolbeg Marina, close to where Echo was built by in 1914. Once berthed safely the crews enjoyed a night of celebration in true 17 style starting in PYBC before proceeding to dinner on-board the Cill Airne. Thank you to the Lynch Family for a really great weekend.
by Antoin Carroll
(Top photo by Paddy Gregory)
See below an extract from Gerald Fitzgibbon's 'Boyd's Boats', which can be read in full here
'Echo' was built by G Hollwey in Ringsend, and apparently first took to the water in 1914.
Due to the First World War, she had no opportunity to race for some years and her original ownership is of some doubt. In 1919 and 1920 she appears in Lloyd's Register as "Eco" andowned by A J Wansbrough. Within the next year a new owner, R Hall, applied to the Howth Sailing Club for an official sail number and for several years she raced with the Club, at first being actually stationed at Malahide along with, at that time, Zaida and Deilginis.
Echo was the last of the original fleet to be built and had brought the total number of yachts in the class up to 17. The effects of the Great War and of the subsequent political events in Ireland delayed any expansion in yachting activities. Later, the rapid development and popular appeal of the 'motor car' possibly diverted the interest and the money of potential sailors landwards. When, in the thirties and still more in the fifties, interest turned once more towards the water, the emphasis was increasingly on smaller, faster and more cheaply built boats, able themselves to be transported overland to different yachting centres by those selfsame motor cars. By that time too, the more easily handled Bermudan type of rig had superseded the less convenient gaff mainsail and jackyard topsail of the old design.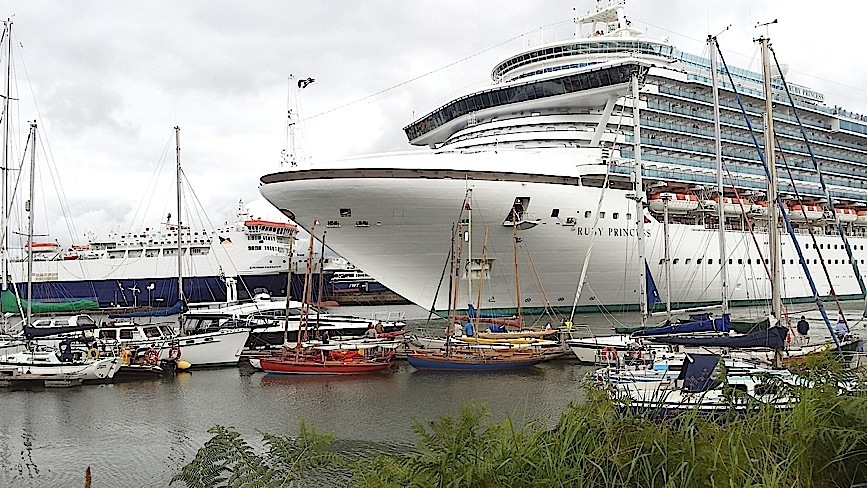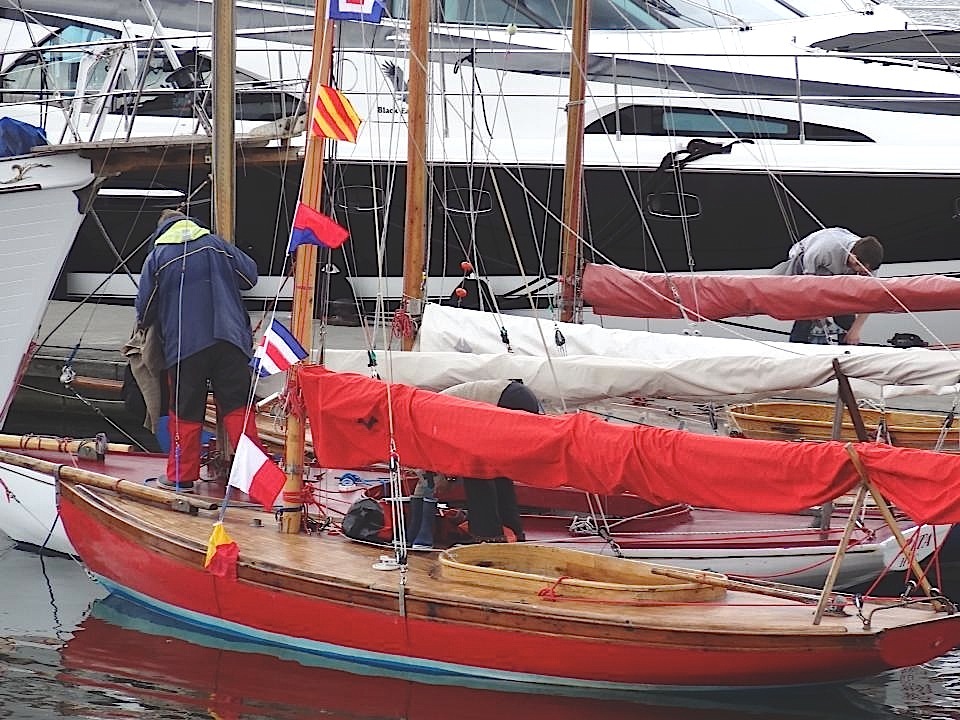 Registered in the Republic of Ireland. Registered No. 81187