Half Ton Classic Cup starts in Le Port De Saint Quay
08 July 2014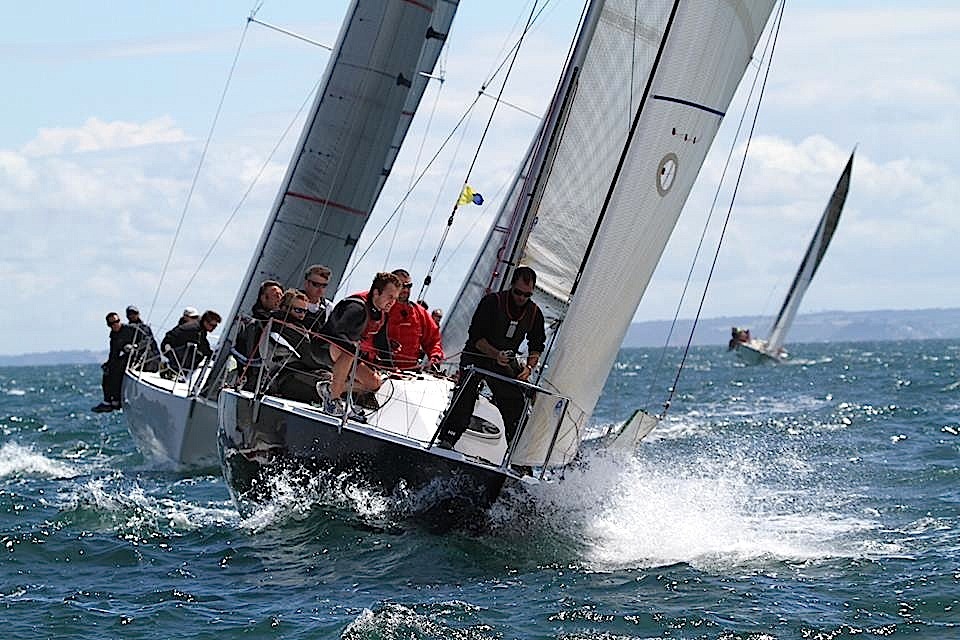 Howth boats enjoyed the first day of the Half Ton Class Cup 2014 with "Harmony's" debut for her new owners Jonny Swan / Jim Freyne, her new paint job / refurbishment and new crew of Noel Davidson, Joe Turner, Anna Leech, Peter Freyne and Calum McLoughlin.
Despite having never sailed her before today, Harmony's crew posted a 7th place in the first race of the day followed by a 10th and 15th in the 2nd and 3rd race on day one.
"Harmony" lies in 11th place overall in this 10 race series with day 2 consisting of a offshore race starting at 10.00 that will take the boats around l'Ile de Brehat, a stunningly beautiful archipelago of pink granite islands that lie a mile off the Brittany coast and some 25 miles to the north west of Saint-Quay-Portrieux.
'Harmony' is one of 3 HYC boats entered in the Half Ton Classics Cup and is joined by Evans brothers' boat 'The Big Picture' and Dave Cullen's 'King One'
The regatta continues until Friday.
Registered in the Republic of Ireland. Registered No. 81187