Tony Olin begins a cruising adventure
01 July 2014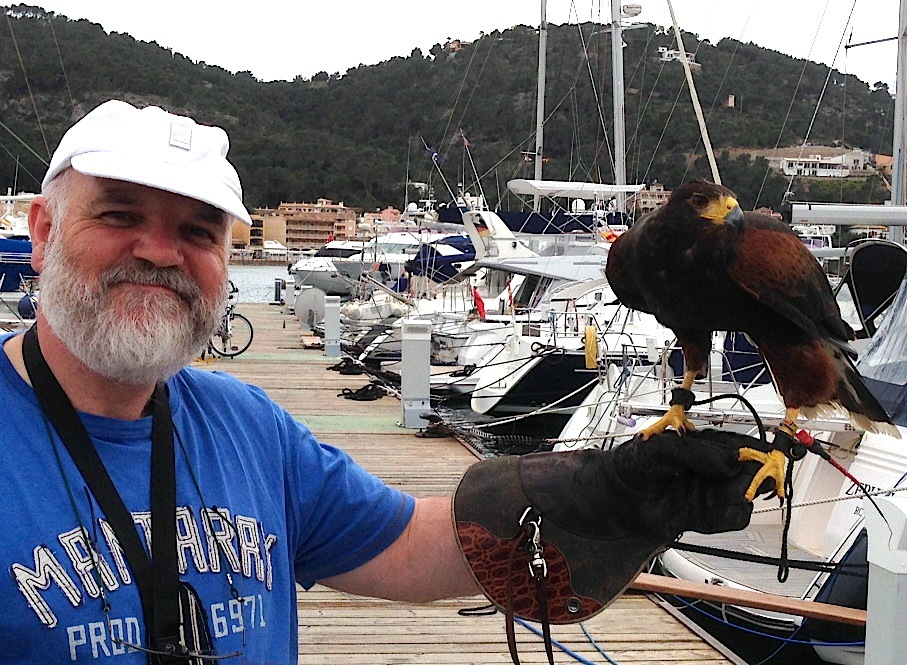 Pictured here with 'Arturo' a Harris Hawk, Tony Olin describes his recent experiences including the dreadful fire (check your solenoid switches!) and details the purchase of his 54 foot Amel Super Maramu. He would love to provide club members with reports from his forthcoming cruising experiences and this is his introduction:
Having recently retired from a successful career in construction both in Dublin and London we acquired Safari of Howth from seasoned sailors Ken and Carmel Kavanagh which was lying here in the med, however as luck would have it, she went up on fire at sant carles marina due to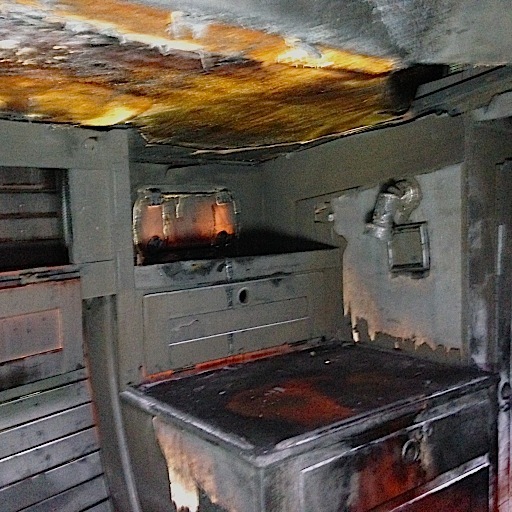 an electrical fault (solonoid switch stuck open) and caused a fire in the battery compartment and up she went alarmingly fast and out of control in minutes.
We had intended to take a extended cruise of the Mediterranean and she was a fine boat to do it in as the Kavanaghs had cruised her around the world for many years as had her previous owner also a HYC member now passed on. So, Safari was sold fire damaged and is going to turkey for a refit by her new Turkish owner.
We recently came across a very nice Amel Super Maramu, from a German owner who was German ambassador to several countries around the world, unfortunately, he took ill and died two weeks before the purchase completed, such German effiency as the money went straight to his only son no sooner had the poor man went to earth.
DeDanann as we have named her is 54 feet with two masts and is of very high quality just as Safari, we have been busy refitting her with the following: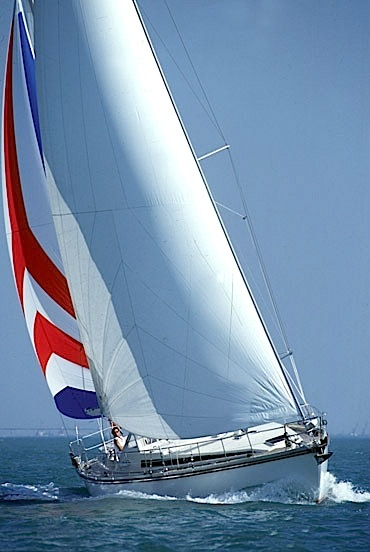 New electrics and navigation equipment, new running rigging, new suit of sails, new Bimini and upholstery, complete refit of the plumbing with new electric toilets and holding tanks.new rocna 33 kg anchor, new passerelle, air con and fridge/ freezer upgrade, I tell you there is no end to the amount of work you can get yourself into on a refit, it's like having a Hoover sucking money out of your pocket, that said, and I would not admit to everyone, I quite enjoy the challenge, and the sunshine as the works proceed, my Spanish has improved no end as most of the local workers speak no English, the local workforce here in Mallorca are very good at what they do, you don't come across much bad practice and they have a certain pride in their work, which I might add is easily hurt if you are not diplomatic about how you go about matters here, and of course their is the Spanish mañana effect, the secret is not to get hot over anything, like they do when you put on the pressure but be very persistent in a calm way, then they just back off and get on with it after their blood pressure has gone to 90 and beyond.
That said we are near the end of the works and starting to load the boat for our extended voyage around the Med for the next few years, heading from Mallorca along the east coast to Isla Cabrera then on to Menorca, then a long passage over to sardinia, Corsica and on to Italy, Sicily etc. we will not hang about the Balearics too long as we have cruised them extensively over many years in our last boat calypso.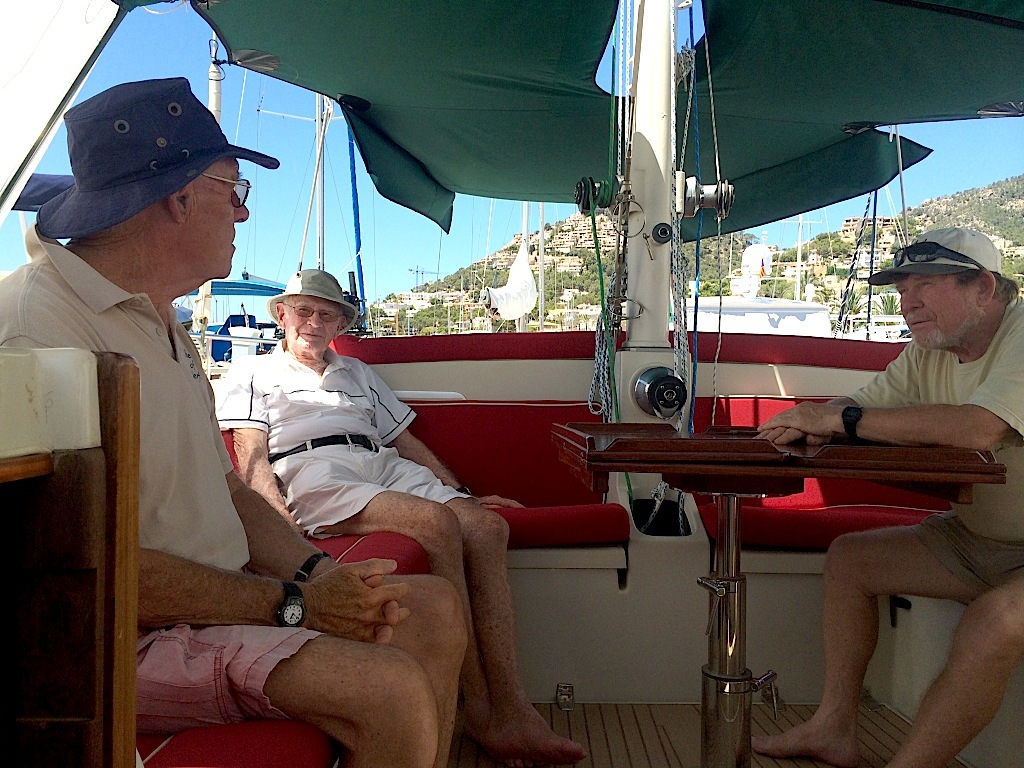 My good friend and neighbour professor Tony Clery, his wife Pauline and other HYC member Cyril Gueren have been helping me out and drinking my booze when they are here, it's nice to have some Irish company when away from home so much, it makes us feel young in our mid fifties when you see these people in their eighties out sailing and maintaining their boat here and having a good time.
We hope to set off in the next two weeks on our voyage of discovery, not sure how the idleness of sailing around in the sun will have on me after a busy working life ashore, I have taken my fiddle and banjo with me and intend to put some serious practice in and improve my oil painting along the way, I am going to teach Linda to scuba dive(?) and helm the boat into the marinas, this will be fun, at least for the spectators ashore who always seem to know exactly what to do when it all goes wrong. I might even start a book on a life on building sites and the great characters I encountered along the way, I have 30 years of diaries to feed my appetite and a extensive collection of photos over those years, I need to learn to spell better and improve my grammar, one did not need either to survive in business in the construction sector, big shoulders and a hard neck are the tools of trade.
I will keep you posted on our antics along the way and hopefully it will wet the auld appetite for others to pack up and take off - following the Kavanaghs' voyage on the club website was always a great read for me.
Tony Olin
DeDanann.
Registered in the Republic of Ireland. Registered No. 81187