Three HYC entries for the 'Half Ton Classic'
30 June 2014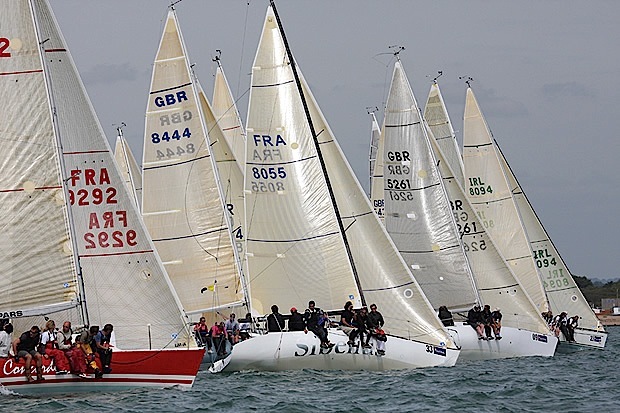 Three well known Half-Tonners will be making the journey to Saint Quay Portrieux in Brittany for the Half Ton Classic Cup representing Howth Yacht Club. The Evan's brothers "The Big Picture", Jonny Swan and Jim Freyne's "Harmony" and Dave Cullen's "King One" will all head in search of trophies in this highly competitive class event which is expecting 32 entries.
Following a total refurbishment and optimisation and her recent second place in the ICRAs, Michael and Richie Evan's beautiful MG30 will hope to repeat her form to try and clinch the top trophy. A sister ship to the current holder, Nigel Biggs' Checkmate, these two boats should provide some very close racing for the spectators.
Harmony, a previous Half Ton Classic Cup champion in 2007 when owned by Nigel Biggs, could be a dark horse and is still one of the fastest half-tonners around. Now looking fantastic following a refit, she may suffer a little from lack of time on the water.
King One makes its third trip to the Continent in an effort to take the prize. Placing third in
2009, lying second in 2011 when she broke her mast and lying 4th last year when a black flag ruined any chances, there is unfinished business here!.
The Half Ton Classic Cup, sponsored by Euro Car Parks, kicks off with a practice race on Monday followed by 11 races to be held up to Friday next.
You can follow the event at http://snsqp.weebly.com/half-ton-classics-cup.html or https://www.facebook.com/pages/Halfton-Class-Europe/212229002121613 "
Registered in the Republic of Ireland. Registered No. 81187