2018 Summer Courses launched with two new modules
20 December 2017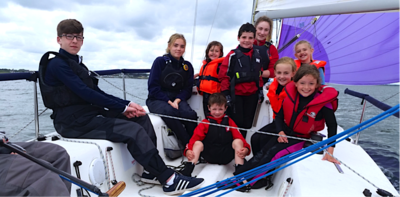 Next summer sees the inclusion of the 'Cara Na Mara' sailing course for ages 6-10 replacing 'The Taste of Sailing.' It offers both on-the-water and shoreside sail training activities that combines basic sailing skills, seamanship, environmental awareness/ science and most importantly, having fun. Teenagers will enjoy 'Sailing through Languages' during the month of June, so why not take the opportunity to learn to sail and improve your language of choice - whether it is French, Irish, Spanish or German. A comprehensive guide to all the courses available here and the courses will commence booking on the 4th January.
Due to the success of last years lunch offering, we will be providing hot lunches and healthy fruit snacks again this year, so no lunch boxes required!
Parents might chat amongst your pals and try and book a group of friends together. There are sufficient dates, particularly in the new 'Cara Na Mara' programme that should suit all.
Registered in the Republic of Ireland. Registered No. 81187