Summer Junior Sailing Courses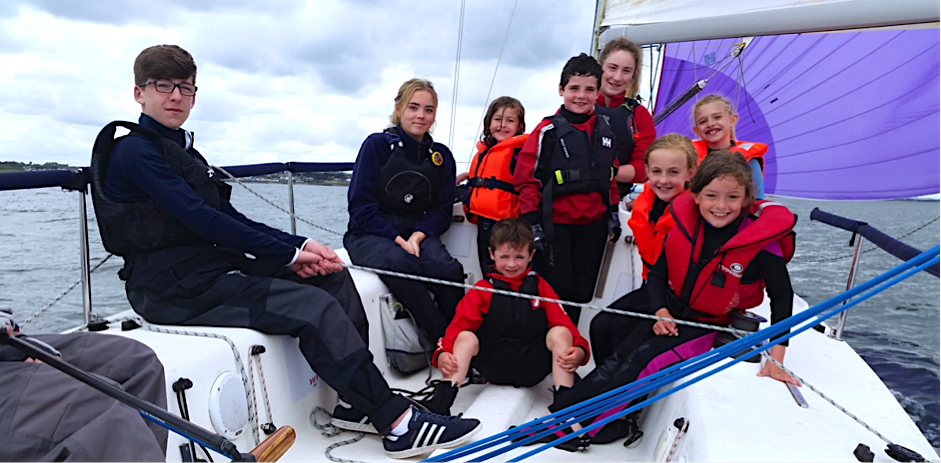 Howth Yacht Club organises a range of one and two week summer courses for young people during June, July and August. we welcome non members and particularly anybody who has never tried sailing before. Some restrictions to participation in advanced course may apply. Club boats are availble for participants on these courses.
Our club has a maximum student instructor ratio of 6:1 on all our courses (except 'Kites and Wires'). Instructors are all ISA qualified and undergo in-house training to ensure the highest possible standards of tuition.
New for Summer 2018
This year we are introducing two new course formats:
'Cara na Mara' is an Irish Sailing training programme that delivers basics sailing skills, seamanship, environmental awareness and science for 6 to 10 year olds.
'Sailing with Languages' allows secondary school students to enjoy sailing, while learning some new vocabulary and gaining confidence in speaking another language.
We recommend the following courses for young people who are new to sailing:-
• 6-10 year olds – Cara Na Mara
• 10-12 year olds – Start Sailing
• 13-17 year olds – Teen Dinghy & Teen Keelboat
Additional courses may be scheduled to cater for demand.
(Opens 4th January)
Howth Yacht Club is an Irish Sailing centre

Registered in the Republic of Ireland. Registered No. 81187