Welcome to HYC's new website
03 June 2014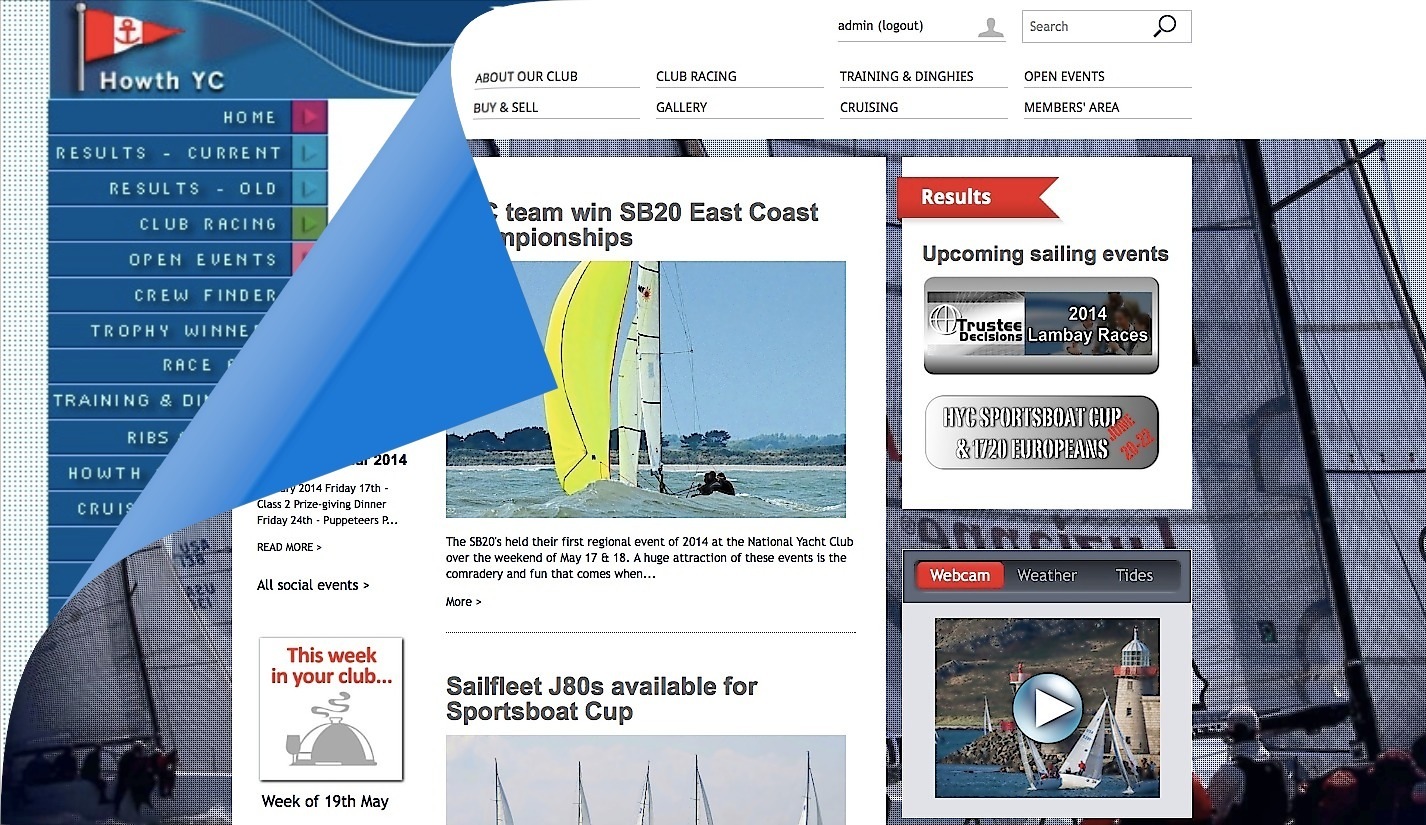 Howth Yacht Club is delighted to announce the arrival of our long-awaited new club website. The layout and content is aimed to be clear, easy to navigate and also easy to manage. The previous multiple navigation tabs on the home page have been replaced by just 8 major titles, each designed to contain associated sub-sections and pages.
All of the popular functionality from the previous site such as Results, Online Entry, Buy & Sell and Crewfinder have been retained and many have been improved.
It hasn't been possible to have the Members Section ready for this launch, but it will be finished next, along with some important extra developments including secure online payment and a membership card top-up facility.
Many of the other sections such as Gallery, Cruising logs and other archive-related pages will immediately present to you as 'work-in-progress' and will need to be added to over time. The important online archive is being retained and remains available at old.hyc.ie with a link from the new homepage.
Following the retirement last year of talented club Press Officer Graham Smith, news content will continue to be encouraged from event organisers, various committees and from individual members. Aspiring writers and contributors should read 'Submitting News' for details on how to get involved. The success and reputation of hyc.ie has always been as a result of lively, frequent and informative content.
The functionality of the website will continue to be overseen by webmaster John Deane, who's valuable work along with the team at the website development company 'Lucidity', allowed this unique project to be realised to a very high standard and within the original budget. (A significant accomplishment!)
NB: Please note that there is a tab at the top of the new home page ('Archive') that links to some of the old pages until the archive data is transferred. This temporarily includes the 'Members Section' while the new one is being developed. (Your old member's password will NOT work on our new site until the new Members Section is complete.)

Registered in the Republic of Ireland. Registered No. 81187