It's anyone's game as Autumn League warms up the competition
10 September 2016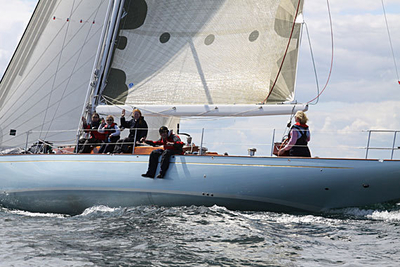 The first race of the 2016 Howth Autumn League took place in warm sunshine on Saturday afternoon. With 103 entries on the start lines and a light 8-10 knots of steady south-easterly breeze that had been 'sandwiched' between stormy conditions on Friday and Sunday, the race management teams on board the Star Point and Sea Wych had a trouble-free afternoon in respect of accomplishing their targeted 90-120 minute races for the eight classes competing.
It was a day for teams to secure a firm result before the series develops over the next 6 weeks and there were few surprises on the leaderboards by the time racing had finished. Howth Yacht Club entertained hundreds of Autumn League competitors on the club balcony late into the evening, many of whom returned for Gary Sargent's Charity Black Tie Ball on Saturday night.
Class 2 and the Puppeteers form the two largest competing classes and while it will be very difficult to predict the final outcomes at this early stage, early indications would reveal 'business as usual' at the top of the Puppeteer's scratch results sheet, with Gold Dust, Harlequin, Trick or Treat and Yellow Peril all well positioned for the series. Class 2 will prove to be a very hard-fought competition, with an interesting early mix of leaders in the running, including the X302 Dux, Half Tonners The Big Picture and Checkmate and the John Corby designed Fusion and Kodachi all showing a good turn of speed on this first day.
The MSL Park Motors Mercedes-Benz sponsored event continues next week and members and competitors are reminded of the special photo competition that offers the winner a week-long test drive of one of their finest motors!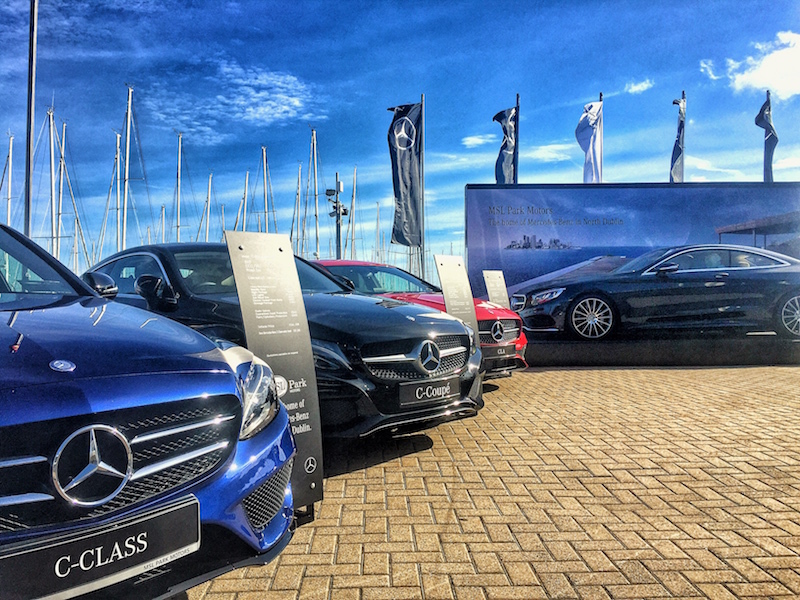 Registered in the Republic of Ireland. Registered No. 81187