All set for Howth's spectacular annual autumnal regatta series
07 September 2016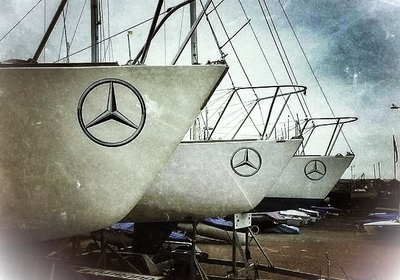 As the entries to Howth Yacht Club's autumnal 6-week keelboat racing series still keep coming, it looks as though the weather will provide a kind window for the competitors, race management teams and sponsors MSL Park Motors and their Mercedes-Benz brand. HYC's 37th year of its Autumn League commences this Saturday at 2:30pm and repeats each Saturday (with the exception of October 1st) until the final day on the 22nd of October.
Led by the experienced heads of Harry Gallagher and Richard Kissane, the race management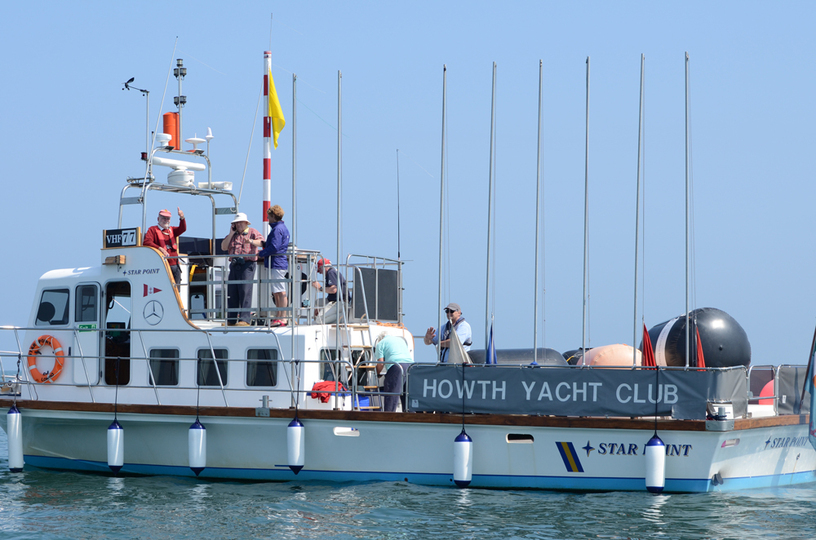 team have put together a series of courses for the 6 weeks that include the option of setting Windward-Leeward races. Two fleets will be managed on separate racecourses - the 'Inshore Fleet' includes the one-design classes (Squibs, Howth Seventeens, Puppeteers, Sailfleet J80s) and also Class 3. The ISA Sailfleet J80s will race in a class themselves - the 'Taste of Racing' class, which brings together many of those people who took part in the club's Adult Sail Training courses during the year and offers individuals an opportunity to mix and race with different team each week. They will be skippered by experienced and notable Howth keelboat racing-types including Noel Davidson, Fergus O'Kelly, Marcus Lynch, Diana Kissane, Brian McDowell and others.
The 'Offshore Fleet' will include cruiser racing Classes 1 and 2, as well as the non-spinnaker Classes 4 and 5. Class 2 includes the club's newest assets, where up to five of the HYC J80s (and at least one notable addition in Dominic O'Keefe's J80 'Graduate' from RIYC) will compete in a class that appears to be the 'centre of gravity' for Howth keelboat racing and also includes the Half-Tonners - Harmony, Checkmate, King One and The Big Picture.
In a step away from the traditional 6-weekends-in-a-row, the event breaks for a week on October 1st - perhaps to allow sailors to get the grass cut, watch the Ryder Cup, sail in the J109 Nationals or perhaps representing their class at the ISA Senior All Ireland Sailing Championships in RCYC. But for those that won't fall into those categories, HYC will be running a 'Coastal Race' for all classes, more details will follow.
The 2016 Autumn League is being run in conjunction with the generous partnership of MSL Park Motors Mercedes-Benz, whose vital contribution to the event is appreciated by the club and all competitors who enjoy this high-quality and competitive keelboat racing series in superb surroundings and facilities.
All participants are invited to take part in a photography competition, the winner of which will be announced on October the 8th and will enjoy a week-long test drive of one of the finest Mercedes-Benz models! See here for details on how to enter
Registered in the Republic of Ireland. Registered No. 81187