Elmes and O'Sullivan retire from 420 with one more national title
12 August 2016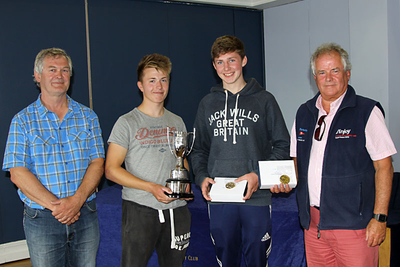 A record 25 boats contested the 420 National Championships HYC on Tuesday 9th, 10th and 11th of August - 4 boats travelled to compete from the UK. With fresh South Westerly breezes the race officer Derek Bothwell managed to sail the full schedule of races, however with gusts of 20+ knots on the last day meant that only gold fleet were allowed launch.
HYC's Douglas Elmes and Colin O'Sullivan led the event from the outset counting 4 wins and three 2nd places in their final tally, although they met with challenges from Geoff Power and James McCann who won Race 2, and GBR pairing Katie Davies and Madeleine Watkins who won Races 3 and 5. Doug and Colin reported afterwards that this will be their last race in the 420 as they will be progressing beyond the class next year. They thanked the class for their tremendous support over the past 3 years, during which they won bronze at the Youth World Championships earlier this year. See here
HYC had three other teams in the event, with Shane McLoughlin and Ben Jennings who finished 5th overall and also Cathal O'Regan/ Jamie McMahon and Dylan McEvoy/ Johnny Sargent. The event was a great success and a big thanks to HYC and to the event sponsor, Curra Dinghy.
(top photo: John Elmes - 420 Class President, Douglas Elmes, Colin O'Sullivan, Commodore Berchmans Gannon)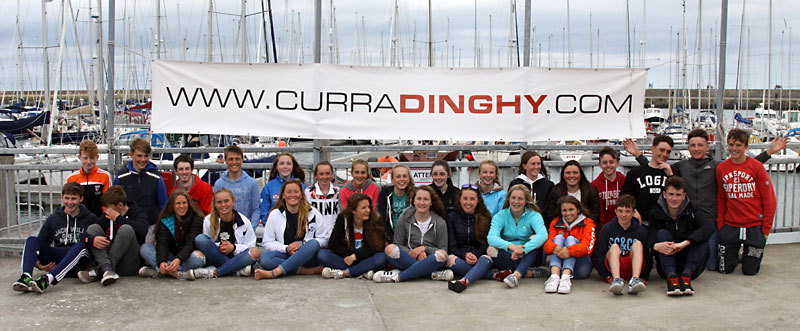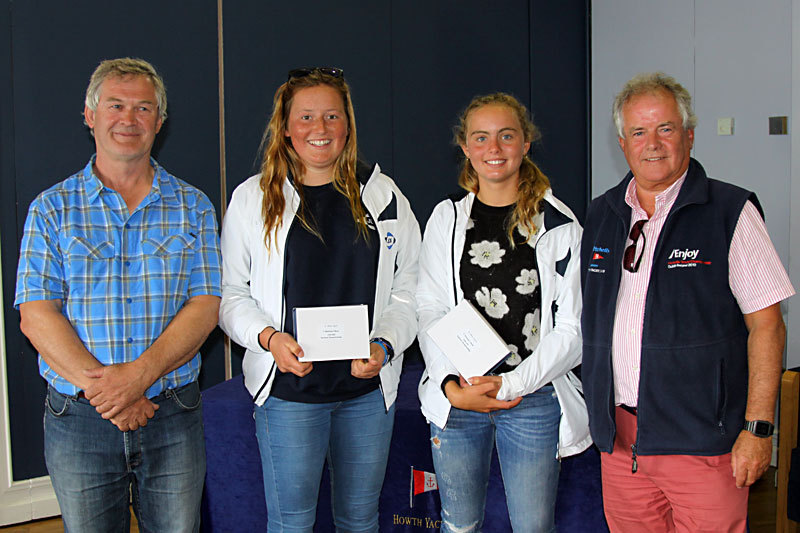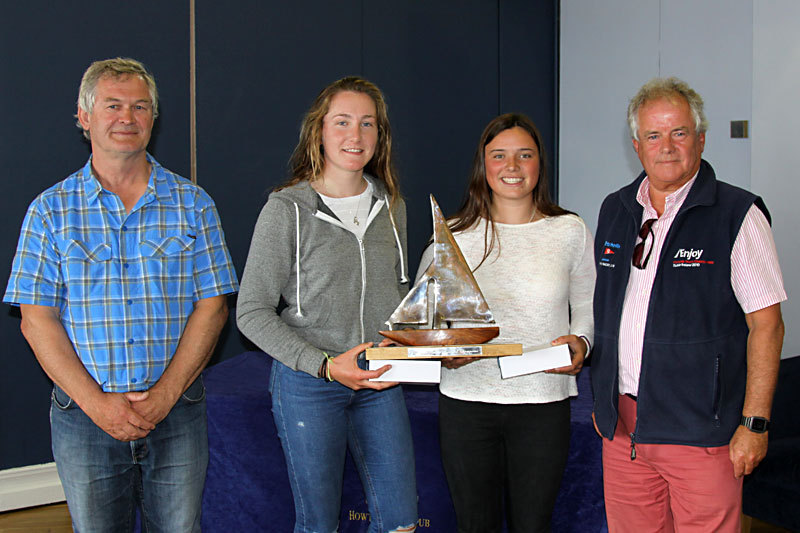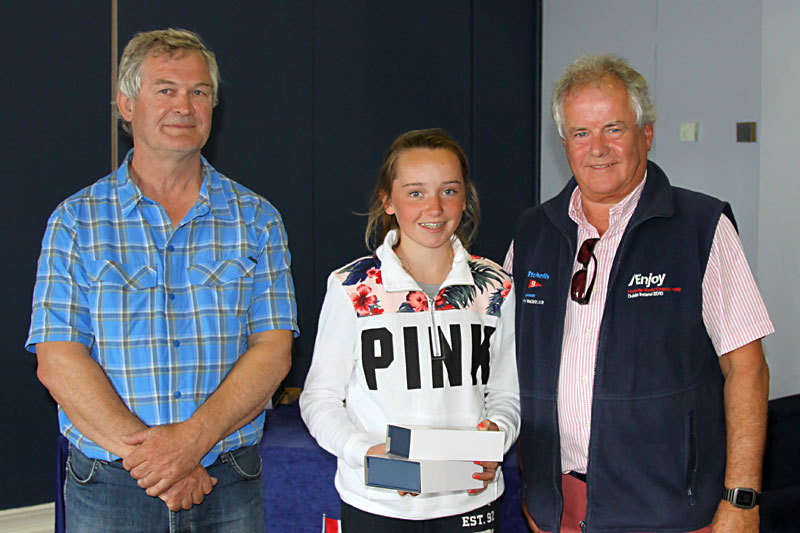 Registered in the Republic of Ireland. Registered No. 81187