Close finishes for Brass Monkey final day
07 March 2016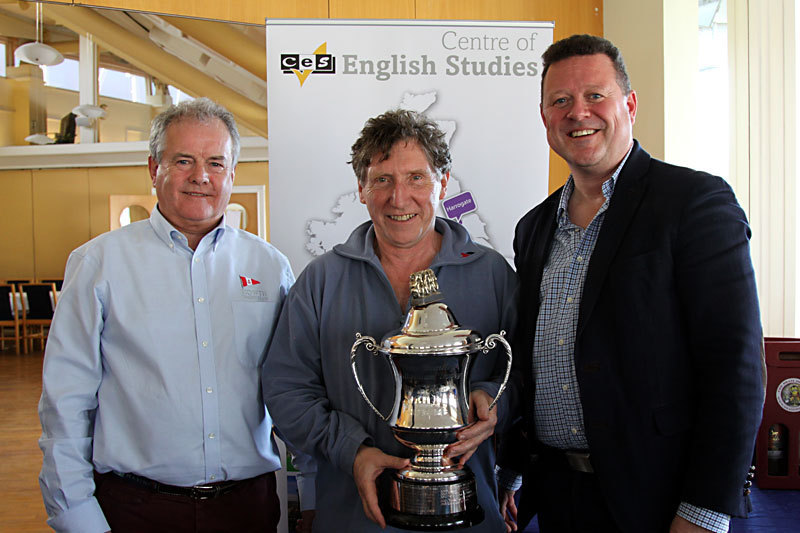 The final day of the Brass Monkey Spring Series saw two exciting races held in cool northerly conditions. The challenging wind conditions meant a different course for the second race. Despite the wind, a rib that slipped its lines and one of the committee going for an unplanned swim both races were completed on time with all competitors finishing.
With only 10 seconds separating the first 3 boats on corrected time in Class 1 and a race win for 'Mary Ellen', it was the same O'Byrne/ Carty/ Finucane boat that won the Class 1 prize overall. Class 2 was even tighter at the top with both 'Viking' and 'Silmarillion' finishing on the same points, it was down to Viking's two wins in the last 2 races that afforded them the Class 2 trophy.
Despite a late and brave charge by Gary McGuire's 'Pucaban', the Class 3 honours went to 'Cheyenne' and by an impressive 6 points in the end.
The competitors enjoyed the usual craic at the prizegiving lunch which was also attended by Commodore Berchmans Gannon and sponsors John Aungier (The Brass Monkey) and Jonathan Quinn (Centre of English Studies).
Top photo:Commodore Berchmans Gannon, Vincent Lundy (Cheyenne) with the Peter Huntley Trophy and Jonathan Quinn (CES)
Below: Commodore Berchmans Gannon with Enda Mulvihill (Silmarillion) and John Aungier (Brass Monkey)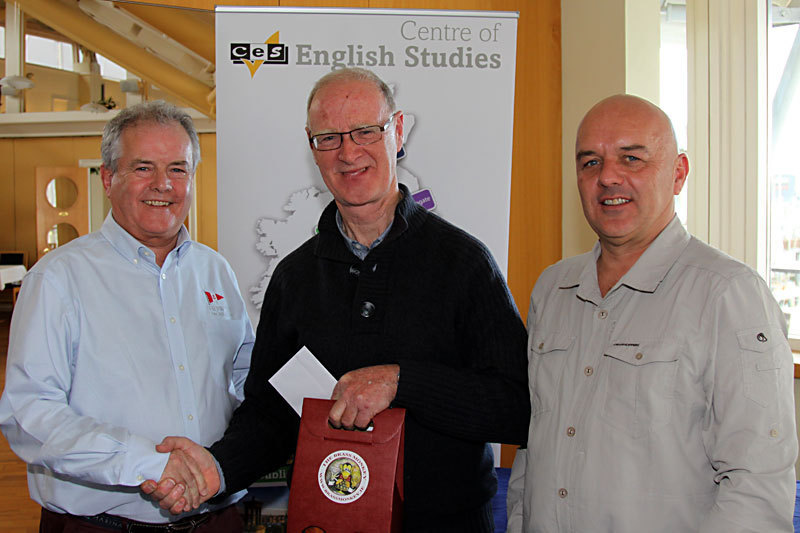 Registered in the Republic of Ireland. Registered No. 81187