Presentation to HYC's Race Management Team
09 January 2016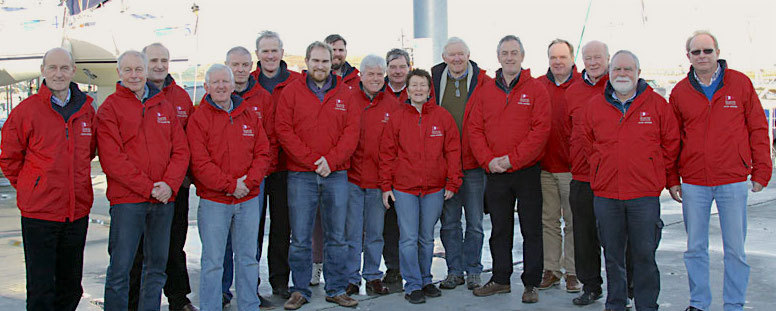 HYC's Race Officers and senior Race Management experts including chairman Harry Gallagher were thanked for their considerable contribution to the club today. Each was given a bespoke jacket by way of acknowledging those past and impending efforts.
Our club has more qualified Race Officers than any other in Ireland and that expertise allows us to bid for and successfully run many high profile regattas. The Vice Commodore noted that "These people spend their weekends on committee boats in rain, hail or snow and sometimes sun, for our entertainment. They are up late at night putting finishing touches to Sailing Instructions and working with the event chairmen every week. We owe them a huge debt of gratitude."
The photos show a "Bias" (The collective noun for Race Officers) of seventeen members of the the team on a sunny forecourt today.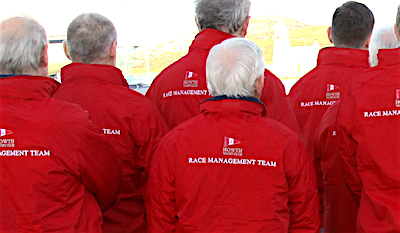 Registered in the Republic of Ireland. Registered No. 81187