Hunt for the sunglasses
02 January 2016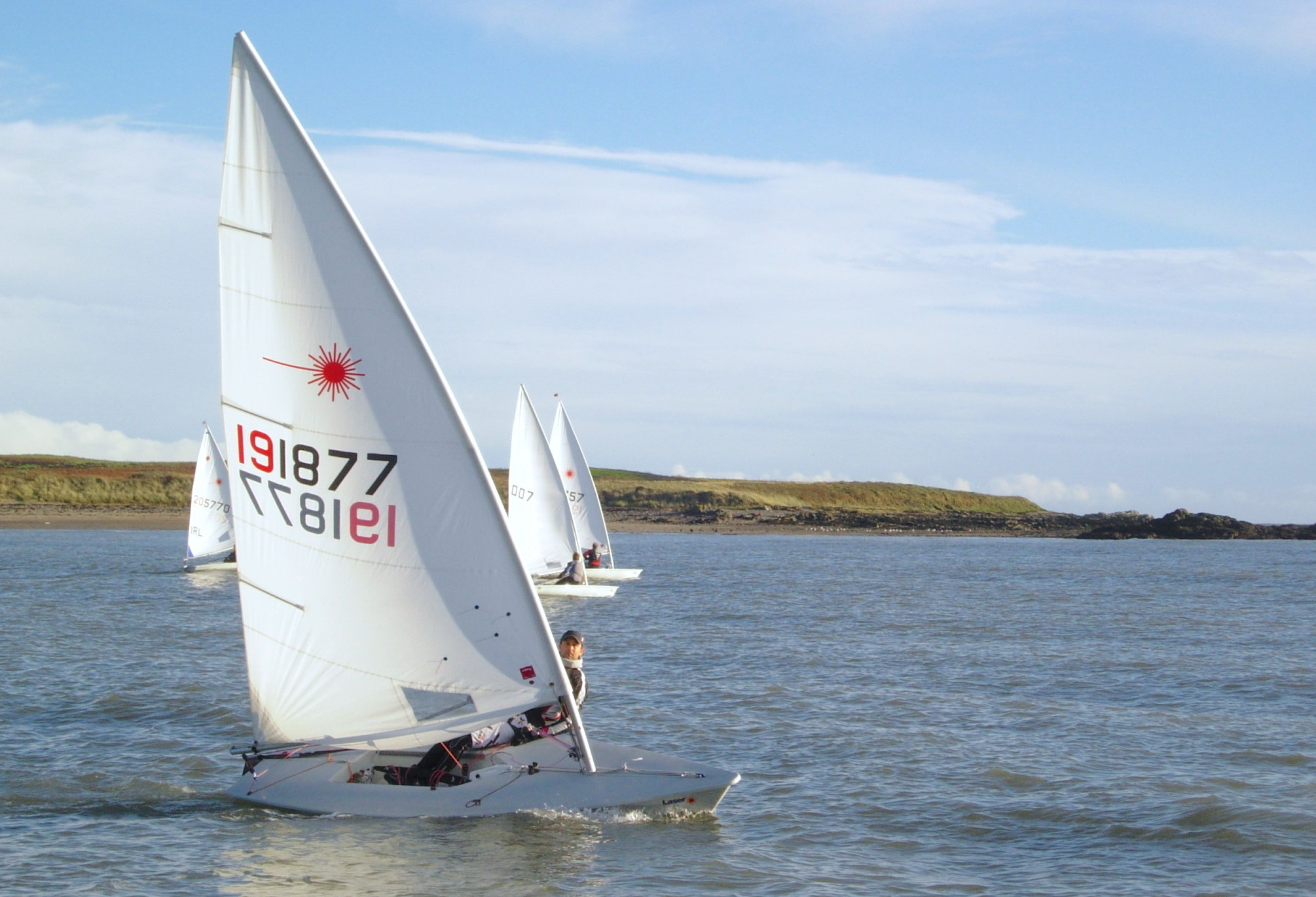 Those who half awoke on Sunday morning and were persuaded by the gale force wind and heavy rain outside that yet another days 'Laser Frostbiting' was a write off were betrayed by the fickleness of the Irish winter. At 9.45am the wind eased, the clouds parted and HYC sailing season 2016 was ready to start.
With a 10 knot breeze blowing from the SW under a clear blue sky and the bright sunshine adding a challenge for those whose sunglasses had been packed away for the winter, the 14 boat fleet sailed two very competitive races, the first on a triangular course and the second a windward leeward. A strong flood tide in Howth Sound added to the complexity of a wind that was regularly arcing through a 30 degree range and there were lots of 'hero to zero' (and vice versa) moments experienced across the fleet. However, by the end of both races the same sailors had worked their way to the front.
In the Standard Rig fleet, Robert Eason (HYC) and Gary Sargent (CY&BC) both showed their ability to be in the right place at the right time, swapping the lead throughout. Gary eventually took the two first places with Robert taking second, whilst some of those who would have hoped to take those places rued their bad luck, excess of Christmas fare or lack of race practice because of the number of races lost to bad weather in the first series.
In the Radials, Aoife Hopkins (HYC) returned from her pre-Christmas Olympic Trial event in Rio and, despite her smaller sail area, fought it out with the leading group of Standard Rigs in both races. Aoife was always the terrier at their heels, occasionally grabbing the overall lead, and finished with a comfortable lead over her Radial opposition.
Laser racing in HYC continues each Sunday until March 13th next.
(Top pic: Gary Sargent starts on port tack under the committee boat)
News and photos by Neil Murphy - see more of his photos in Gallery
Registered in the Republic of Ireland. Registered No. 81187