Weather continues to cause havoc with sailing events
01 January 2016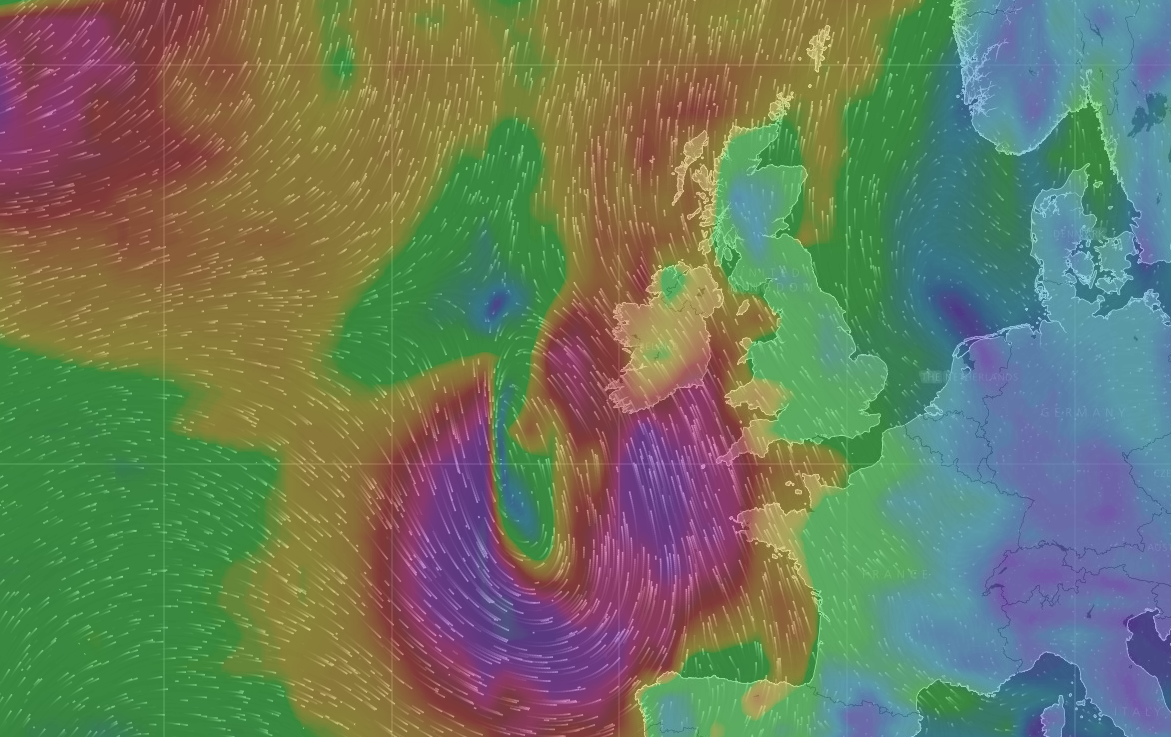 Following a very difficult finish to the 2015 racing schedule, where only one from seven scheduled racing days in the Brass Monkeys Winter Series was able to be run, the gales and stormy conditions again conspired to prevent racing on New Years Day.
The Laser Frostbite New Year's Race and Brass Monkeys RNLI Race were both cancelled because of the strong winds on New Year's Day. It would appear that there is no end to the current cycle of deep low-pressure systems that have battered northern Europe for the past months and even more frequently over the Christmas period. Whilst Howth seems to have escaped the devastating floods that other parts of the country have endured, the strong winds have been unrelenting. However, those members and visitors that came to the club for the traditional complimentary 'finger food' and live music were delighted to be able to enjoy a lively afternoon that is always promised on New Year's Day.
Met Eireann's Head of Climatology Seamus Walsh remarked recently that 'Changes in our climate occur against the background of natural climate variability such as El Nino and variations in the sea temperature of the north Atlantic. It is also possible that declining Arctic sea ice might affect regional weather patterns. This means that we are still likely to have periods of colder weather which appear to go against the trend.' The average temperature during this December in Dublin was 8.6 degrees Celsius, 3 degrees higher than normal and is likely to join statistics relating to Artic temperatures which also break all previous records for the month.
With a bit of luck, a potential break in the stormy conditions will allow the first of the Laser Frostbites Spring Series races this Sunday...
(Top image from windyty.com)
Registered in the Republic of Ireland. Registered No. 81187