All smiles at Junior Prizegiving supper
29 November 2015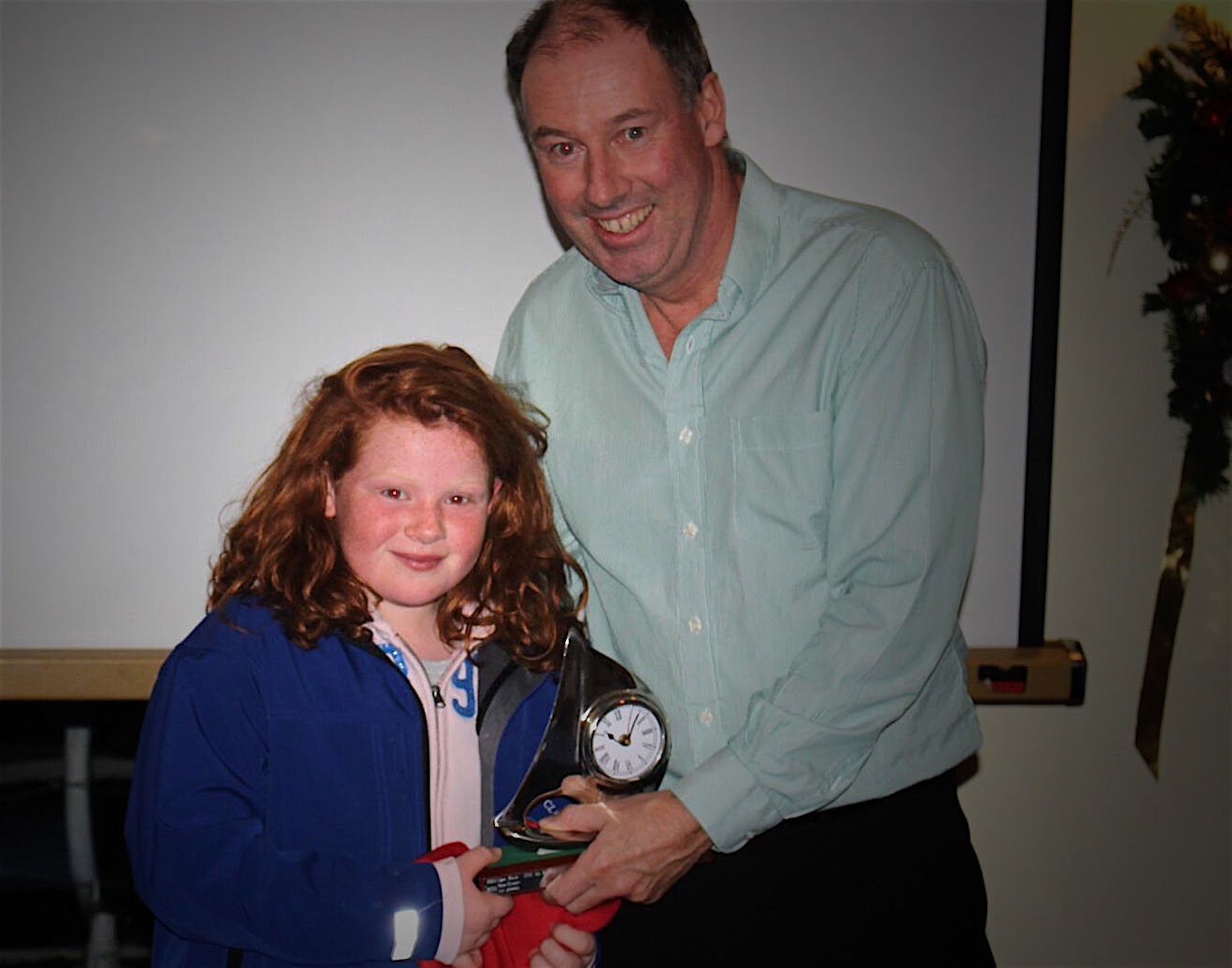 The Annual Junior prize giving took place on Saturday evening. The occasion was proceeded with a talk by the performance group coach Michal Gryglewski from Poland and subsequently from Diana Kissane on her recent Match Racing experience in various countries including South Korea, which both the children and adults found to be enlightening and hopefully also provided a goal for some of the junior sailors and their contemporaries to strive towards. Prizes (including some of the new club merchandise proved to be very popular with the children) were awarded for the various series throughout the year. Paul O'Neill, who has kindly agreed to take on the position of Optimist Class Captain was introduced to everyone.
Johnny Sargent kindly donated his woolly hat to Michal Grywleski to promote HYC in Poland and also in the UK where he is currently training Laser Olympic hopefuls in Cornwall.
One of the most important awards on the evening was the Endeavour Trophy which goes to the most deserving Junior and this year it was well earned by Sophia Crawford (top photo) for resilience, perseverance and continuous good humour.
Regards
William Lacy
See full gallery here and all results here
Registered in the Republic of Ireland. Registered No. 81187