HYC's Conor Fogarty in mid-Atlantic on 'Bam'
29 November 2015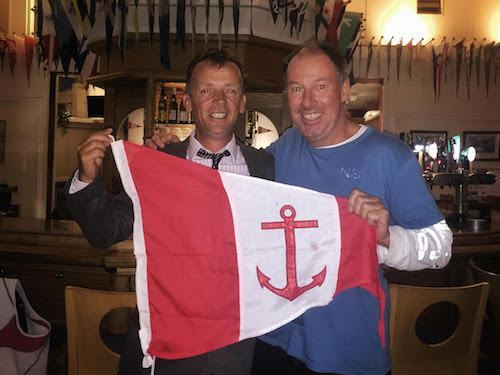 Howth's very experienced ocean sailor Conor Fogarty is taking part in this year's ARC (Atlantic Rally for Cruisers) having entered his Sun Fast 3600 'Bam' in the competitive Racing Class. At the time of writing, Conor and team (including Daragh Heagney, Louis Bell and Rob Cooper) are in the mid-Atlantic and their estimate of a 14-day crossing to St Lucia seems accurate,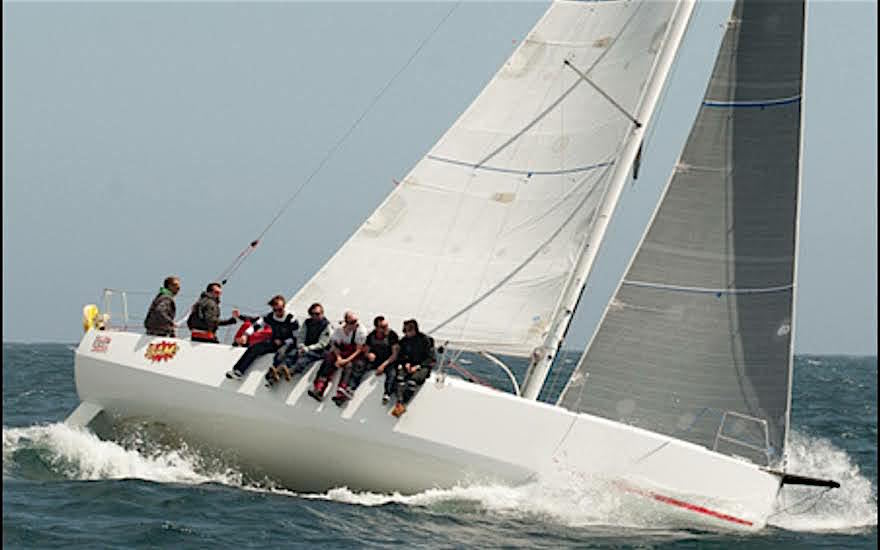 having started the race last Saturday.
Contrary to the popular plan of 'heading south until the butter melts', Bam headed west early. "We plan to ride as far as possible until it gets light," Conor said, "then head down to pick up the trades." Their downwind sail setup includes an A2 (tricolour!), A5 and a Code Zero.
This is Conor's 29th transatlantic and comes soon after the birth of his son Ben. Once in St Lucia, his plan is to prepare for the Caribbean 600 Race in February and will be competing with another HYC team on 'Southern Child' that includes Kieran Jameson, Colm Bermingham, Commodore Brian Turvey and the owners and crew of 'Kodachi' - Howth's newest addition to its Class 2 fleet.
'Bam' then plans to return to prep for the solo Fastnet and the Round Ireland two–hander. You can follow Conor's progress on the 'Yellowbrick' app. See photo below. (Top photo: Conor Fogarty prepares for his trip and photographed with Commodore Brian Turvey)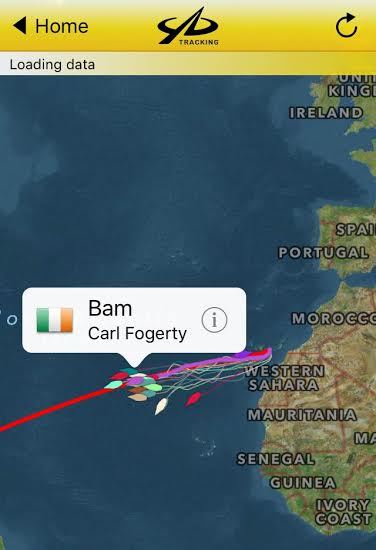 Registered in the Republic of Ireland. Registered No. 81187