The 'other' sailing season approaches
26 October 2015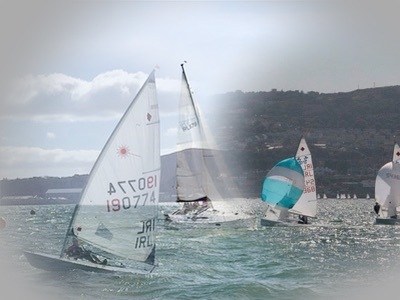 This week sees a transition in sailing for many members as the colder weather approaches and the beginning of HYC's winter sailing programme. Once considered to be the preserve of the toughest and maddest sailors, the Laser Frostbites and Brass Monkeys series now attract a wide variety of competitors, some of whom will barely notice the difference in darker skies and extra layers required as they seamlessly step from one season to the next.
Our weather suggests that there might only really be only 2 seasons when it come to sailing in Howth, the mild-and-bright season and the cold-and-dark one. This year these seasons are bound together by the ever vibrant junior sailors, who would use their mid-term break to avail of courses being run by enthusiastic Optimist and Laser class captains (William Lacy and Niamh Hopkins), barely noticing the finish of their autumnal training and Claremont League as they launch every day this week. The week is also bolstered by the addition of Dinghy Instructor courses, under the expert guidance of coach Graeme Grant.
The long-running Laser Frostbites (this year entering its 41st year) and ever-popular Brass Monkeys series for cruiser-racer types (although it's often alleged that this series is a 'fun event'), both commence on Sunday 1st of November and run for 7 and 6 weeks respectively, breaking sensibly for the Christmas palava and then re-commencing in January for those with no nerve endings in their extremities and an unorthodox way to restore blood flow early on a winter Sunday morning. The club is really grateful to Brass Monkey sponsors 'Centre of English Studies' and 'The Brass Monkey Restaurant' for their continued support.
Enter online below:
Registered in the Republic of Ireland. Registered No. 81187