Aqua Double-Handed serves up another superb race
15 August 2015
Saturday's 'Aqua Double-Handed Race' was sailed in warm and light wind conditions by the 21 cruiser-racing keelboats. The event was divided between a 'White Sails' division and a 'Spinnaker' division with prizes for IRC and ECHO in both fleets. The White Sails fleet managed to show the same result for both ratings with first place going to Mossy Shanahan and Pat McCaughey in Splash Dance, second place were Jenny and Niall O'Leary in Tantrum 3 and third prize went to Richard and John McAllister in Force Five.
The 'Spinnaker' division was dominated by Stephen Quinn and David Cotter in Lambay Rules, who's aptly named boat won the race to Lambay and both overall IRC and ECHO prizes. The other podium places were shared by Paddy Gregory and Don Breen in Flashback (2nd in IRC and 3rd in ECHO) and Charles Branford and William Lacy in Sojourn (3rd in IRC and 2nd in ECHO).
At the prizegiving, Commodore Brian Turvey thanked race organiser Simon Knowles for another great event and expressed the club's gratitude to sponsor Dave Murnane and Aqua Restaurant for their generous and continued support of this successful annual double-handed event.
(Top photo: Commodore Brian Turvey with David Cotter & Stephen Quinn and sponsor Dave Murnane)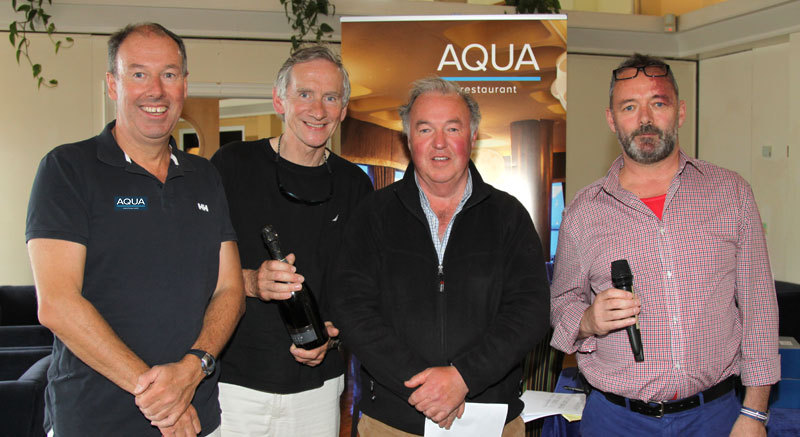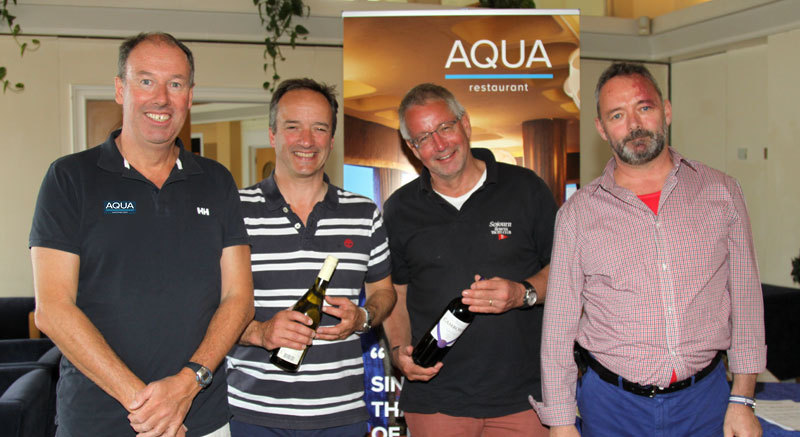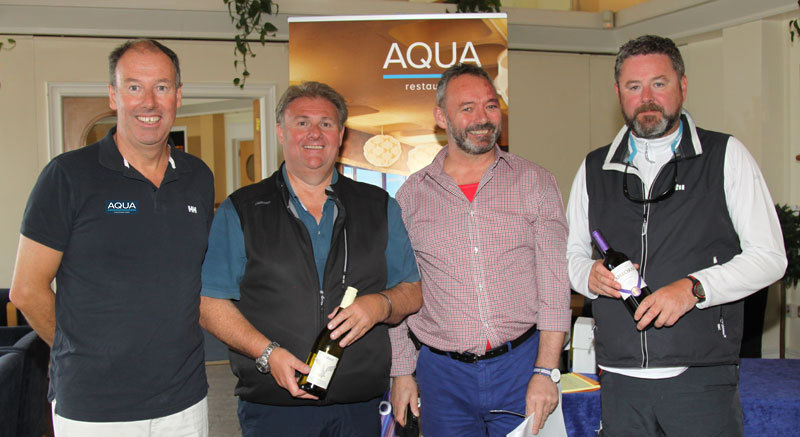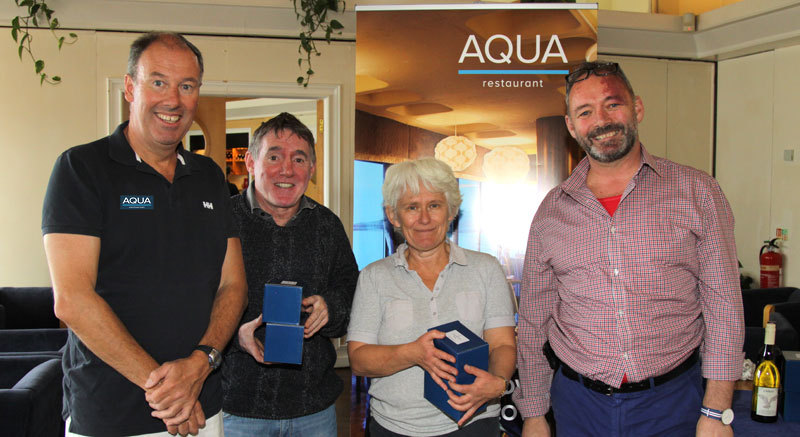 Registered in the Republic of Ireland. Registered No. 81187