'Leila' wins Howth 17 Championships
08 August 2015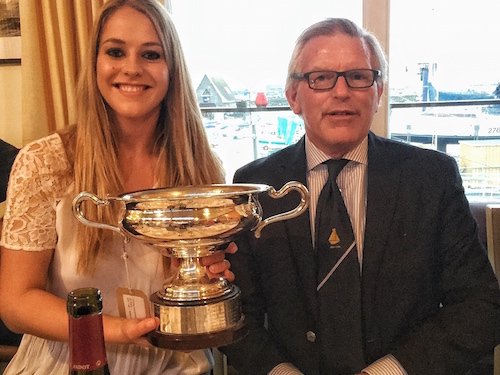 An eminent sailing scribe once suggested that the Howth's historical keelboat class defied physics by proving that friction actually creates energy and Saturday's Howth 17 National Championships compounded that observation once again. The cancellation of the traditional Friday night race due to the windless conditions meant that the fourteen crews could focus on their races on Saturday under the direction of National Race Officer Scorie Walls and her race management team and in the full understanding that it would again be a very competitive event.
The wind obliged, quickly rising to 18-23 knots for the first race and would hold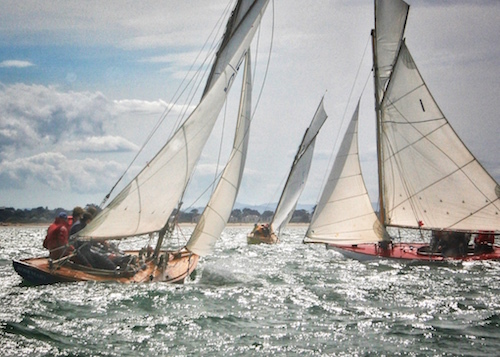 steady in strength and direction for the full day. Most of the 17s now race with 4 crew members and every bit of their weight was required to counterbalance the force of the blustery wind against the full rigs including topsails. The top four contenders for the national championship title emerged at a very early stage and 'Rita' (Marcus Lynch & John Curley), 'Leila' (Roddy Cooper), 'Oona' (Peter Courtney) and 'Deilginis' (Toomey, Masseys et al) would each win a race in the 4-race series, notwithstanding the inevitability of controversy in a fiercely fought competition.
Downwind sailing in a Howth 17 is always a 'straight-line' affair, with almost 18 foot of boom fully extended and a further 10 foot of spinnaker pole was encouraging the boats to roll precariously in the fresh south-easterly. But the senior members of the class revelled in the conditions, including 'Echo's' Bryan Lynch who's steadiness of foot on the foredeck of his 101 year-old classic left many of the more youthful crews aghast in admiration. His crew also managed to drop the topsail at sea before the final race and as the wind freshened further - no mean feat on these boats.
Just two points separated the top four boats at the end of the day and the obvious and usual scurry to get ashore and submit protest forms was a reminder to all competitors of the seriousness of this competition. And similar to 2014, it was to be another series of protest hearings and a nervous wait for the contenders before it was confirmed that 'Oona' was to be disqualified from race 3 for an infringement at the top mark and would be relegated to second overall behind new champions 'Leila' and crew Roddy, Giles and Drewry Cooper and Holly O'Doherty. See results here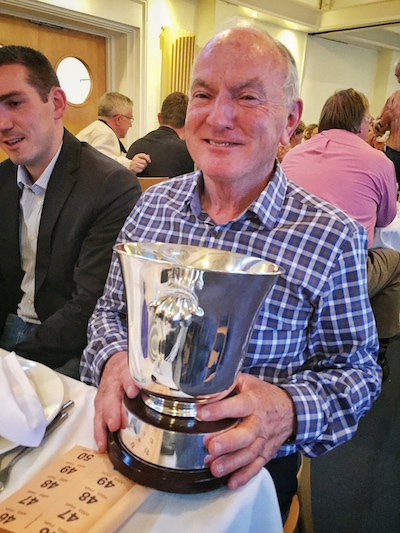 Class Captain Tom Houlihan collected the handicap trophy and thanked the race management team and protest committee chairman Ed Alcock who had deliberated (with Neil Murphy and Susan Knowles) over what turned out to be the crucial decision in respect of the final result. The evening concluded after a fine meal in the club dining room and extensive discussions about sailing, politics, life and 17s...
See some photos of the event including some on-the water pics from Susan Early in gallery
Registered in the Republic of Ireland. Registered No. 81187