Round-up of local junior regattas
31 July 2015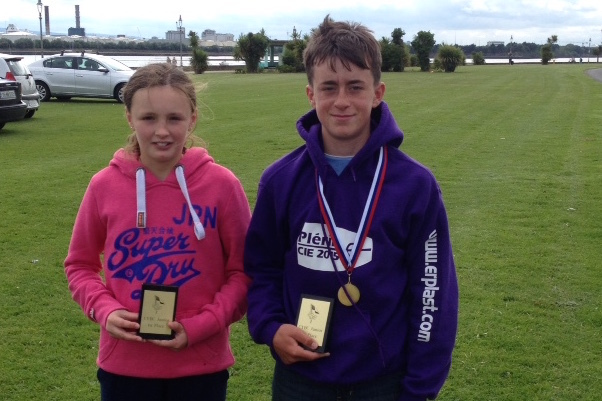 Three junior regattas took place during last week with HYC Junior sailors featuring in the prizes at all 3 regattas. The RIYC regatta took place on a beautiful sunny day and 3 races were completed by all. The sailors returned ashore and enjoyed a BBQ, Ice Cream and lots of entertainment provided by sponsors Savills. It was rated by the kids as the best Junior regatta ever!
In the prizes at RIYC from HYC were:
Laser 4.7: 2nd Place Daniel Hopkins, 4th Place Alex Kavanagh
Toppers: 1st Place Max Kavanagh
The Royal St George Regatta followed a few days later and was not as well attended by HYC sailors. Unfortunately the weather was not as good and the main fleets completed 2 races. The PY fleet was won by Max Kavanagh in a Topper.
The final regatta of the week took place on Friday in Clontarf YBC with a great attendance of HYC sailors. 2 races were completed in an increasing wind. Sailors from MYC / Sutton / HYC & Clontarf made for their largest junior regatta to date. Kanoodle were the main sponsors and provided very tasty food for all.
The Optimists were won by Aoife McMahon from HYC with 2 bullets, Max Kavanagh also had 2 bullets in the Topper, Shane O'Brien came 2nd in the laser 4.7 and Jack McMahon & his crew won the Feva in their first ever Feva event.
Well done to all the HYC sailors who travelled to the events and there are 2 local regattas left on the calendar this summer, Malahide & HYC both at the end of August.
Registered in the Republic of Ireland. Registered No. 81187