Gold Dust shows the magic touch in Puppeteer Nationals
26 July 2015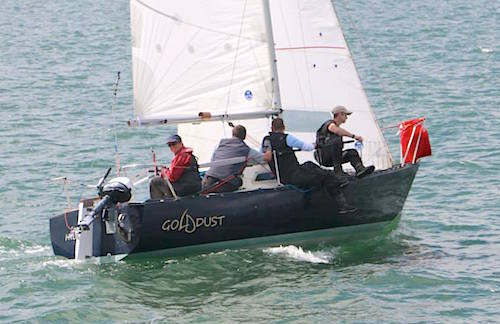 The 2015 Puppeteer National Championships was won by Scorie Walls, Declan Brown and crew on 'Gold Dust' following 2 days of intense racing in Howth this weekend. They managed to stay ahead of last year's winning boat - Colin and Kathy Kavanagh's 'Blue Velvet' despite a valiant finish by the Kavanagh team, who managed 2 wins in the final races on Sunday. The handicap prize went to Gerry Kennedy and crew on 'Schiggy' who's decisive win from second placed Papagena (Kieran Barker) earned them the silverware this year.
The six-race championships was always going to reward the most consistent results from the 15-boat fleet, no mean feat when the weather conditions stretched both competitors and race management teams alike. A mix of light and gusty conditions on Saturday was quickly forgotten as crews were greeted by very strong easterly winds the following morning, but National Race Officer Harry Gallagher's postponement allowed the weather to abate and Sunday's racing was completed before the tea-time celebrations in the clubhouse.
Gold Dust's helm Scorie Walls paid tribute to her crew who she congratulated for their expertise and said that their contribution 'made all the difference.' They hadn't had it all their own way and were pushed hard right to the finish by the chasing pack, including Alan Pearson and crew on 'Trick or Treat' who were unfortunate to suffer rig damage and scored a DNF (did not finish) and a DNS (did not start) in the final races.
Puppeteer Class Captain Susan Sheridan thanked loyal sponsors Sutton Cross Pharmacy and Charlotte and Graham O'Connor whose generous support afforded the class another superb National Championships. Susan also presented a gift of wine hampers to Harry Gallagher and his race management team.
See all results here and view the gallery including Ronnie Maher's photos here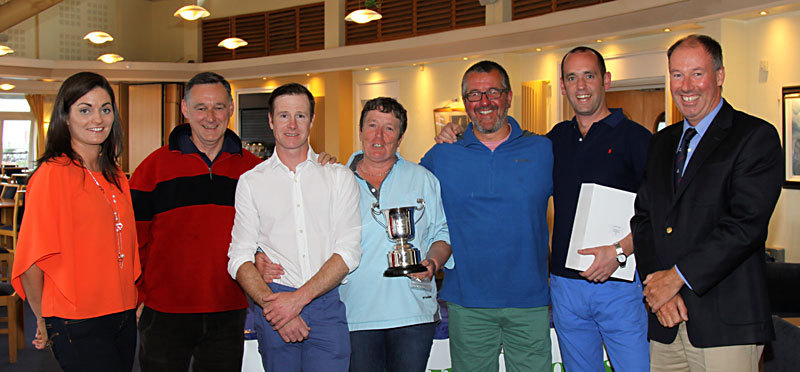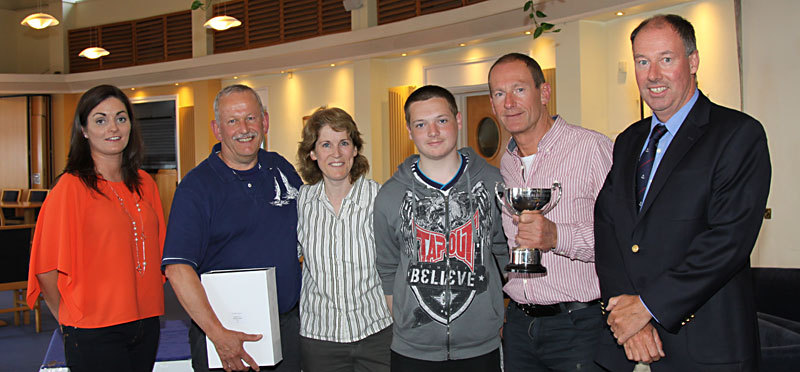 Registered in the Republic of Ireland. Registered No. 81187