Aqua Double-Handed Race - August 15th
01 August 2015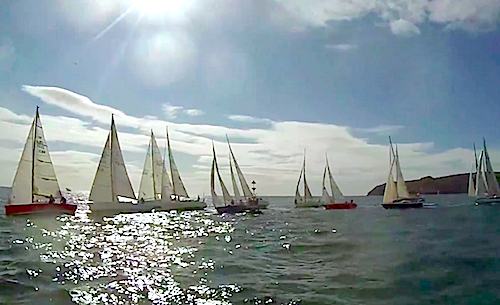 Having been a huge success and attracting a large entry of 32 yachts last year, this year's Aqua Restaurant Double-Handed Race is likely to be at least as popular and will happen on Saturday August 15th. To help encourage race entries, there will be no usual Saturday White Sails club racing on that day. The Sailing Instructions provide for a number of coastal courses which include rounding of the Kish Lighthouse, Lambay Island and Rockabill.
The classes will again be divided into 2 divisions - White Sails and 'full' IRC (with spinnaker) and with separate prizes in each division also for ECHO winners. The event provides free berthing in HYC marina for visiting entries.
Full details including online entry are available here.
Registered in the Republic of Ireland. Registered No. 81187