HYC Trio are Top Irish Performers at SB20 on Wonderful Lake Garda
18 July 2015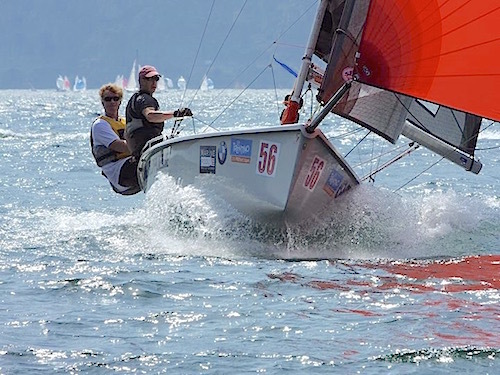 "God was a sailor" according to a boatman at the Circolo De Vela yacht club in Torbole, Lake Garda. Why do you say that we ask? "Because here you can sail downwind all day". Heading South in the morning on the Northerly (Peler) breeze and return sailing downwind on the afternoon Southerly (Ora). When you add this to the almost guaranteed wind of 18-25 knots, the sun and the absolutely spectacular scenery, you would have to agree that it is one of the best places in the world to go sailing.
Shane Murphy, Daragh Sheridan and John Phelan took their SB20 Dinghy Supplies to Garda to compete at the 2015 SB20 World Championships. The Irish SB20 sailors are used to a high standard of sailor at the Irish Regional events. This, however was a huge step up in class. The 98 boat fleet was full to the brim with top class pros, Americas Cup and Volvo sailors. You could almost hear the clink of metal with the number of Olympic medalists present. It included a fantastic Irish representation with 11 boats travelling to the event.
The regatta opened with six races over two days to select the gold and silver fleets. The first goal of most of the Irish boats was to make the gold fleet cut off and enable them to compete in the final eight races. The cut off came with four Irish boats making it into the 46 boat gold fleet. They were Dinghy Supplies (Daragh Sheridan, Shane Murphy & John Phelan), Sin Bin (Michael O'Conner, Owen Laverty & Kevin Johnson), Yachtsman.ie (Davy Taylor, Marty O'Leary, Lisa Neary & Rachel Williamson) and The Bear (Kieran Dorgan, Jason Losty and Ewan O'Keefe).
The Dinghy Supplies boys finished a very creditable 21st overall and first of the Irish contingent counting four top ten results amongst their scorecard. They were followed by Sin Bin (28th), Yachtsman.ie (32nd) and The Bear (33rd).
After the disappointment of not making the Gold fleet the remaining Irish competitors put in a fantastic performance in the Silver fleet to take three of the top four positions. Venuesworld (Ger Dempsey, Chris Nolan , Blair Stanaway & Aoife English) taking second, Corona (Ronan Downing, Graeme Grant and Breffni Jones) in third and Bad (Stefan Hyde, Jerry & Jimmy Dowling) in fourth.
The amazing sailing conditions were matched with the availability of plenty of great restaurants and bars to enjoy. This added to the very sociable 1pm first gun lead to a hugely successful event and holiday off the water also.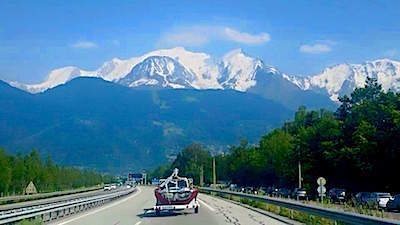 Registered in the Republic of Ireland. Registered No. 81187