South Caernarvonshire Yacht Club's David Jones and Mark Hogan take Squib title
04 July 2015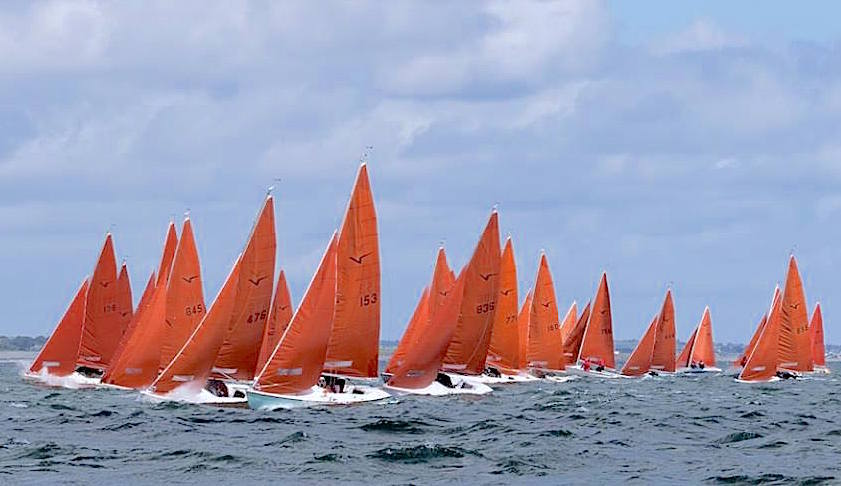 A three-way tie at the top of the 2015 Squib Nationals leaderboard was settled in favour of David Jones and Mark Hogan from South Caernarvonshire Yacht Club. Saturday's final race was led from start to finish by the duo. That race saw the second overall going to their clubmates Nigel Harris and John Stephenson. The champagne-splashed podium was completed by Malcolm Hutchings and Andy Ramsey from Royal Corinthian Yacht Club.
On the final day, Principal Race Officer, David Lovegrove, set the fleet off under the U-Flag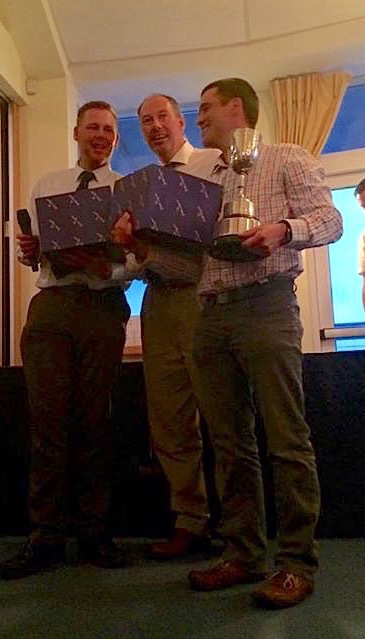 penalty system after some misbehaving during the first attempt. The 20kt southeasterly breeze in glorious Howth sunshine, with five 1,700m windward legs, made sure that the crews got their bang for buck. Without exception, "Squib Arse" was suffered by hard-hiking sailors! The visiting sailors would later express their gratitude to David for his skill and engagement with a fleet that enjoyed his communicative banter on the VHF all during the week.
The event was made all the more epic by the championship dinner. Even the traditional Howth Seventeen Footer Class would have been impressed by the array of precious metals and rare timbers presented. Top Irish boat was "Aficionado" (RNIYC), hard driven by John Driscoll and David Cagney to 9th place. The leading HYC Squib was the super-slippery "Kerfuffle" in the hands of Emmet Dalton and Neal Merry which ended the week in 22nd place.
Woe betide anyone who thinks that grey (or no) hair indicates an easy crew to pass. Such was the quality of the fleet that one previous champion noted that he would have been happy to end up in the top ten at the end of the week!
Howth looked fabulous in a week of sun and the competitors enjoyed a warm welcome from the members and fabulous food and service. So good was the championship dinner that the Squib Association Chairman announced that it was the best meal at any Squib Championships in 40 years! That opinion was roundly applauded by the 130 guests.
Thanks was also expressed to the Race Office team, Orla Sweeney, Dara and Lara Jameson, Emma Inglis and Alice Kissane and to the ever-watchful Fergus O'Kelly and his group of friendly tape-wielding equipment inspectors for ensuring that each boat complied with the rules.
Launching, berthing and retrieval of the boats was coordinated like a North Korean political rally by Pat McCaughey. Slick!
Social media played a large part during the regatta with over 7,000 Facebook interactions, giving sponsors Failte Ireland and Hyde Sails some well-deserved exposure.
Finally, the top speed of the week was shared by "Alchemy" from Royal Yorkshire Yacht Club and Howth's "Kerfuffle" both hitting 10.2kts during Monday's screaming reaches. If you want an idea of what that feels like in a Squib, stick your head out the car window on the M50 during a downpour!
Honorary Sailing Secretary (& event chairman) Emmet Dalton
Event photos (including the above image) are available from Gareth Craig's Fotosail here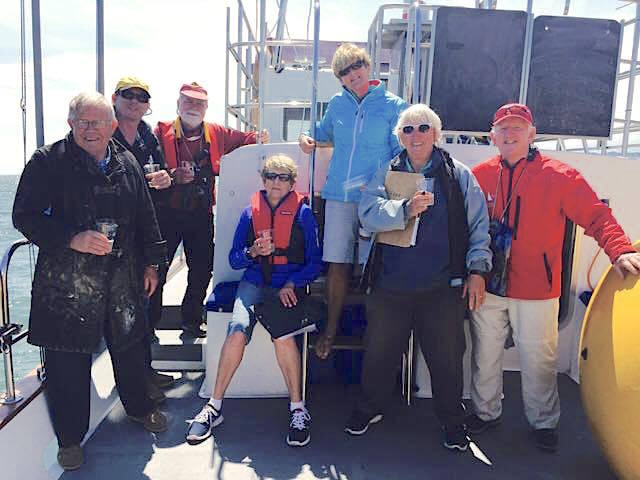 Registered in the Republic of Ireland. Registered No. 81187