Howth team overwhelm opposition at Sovereign's Week
27 June 2015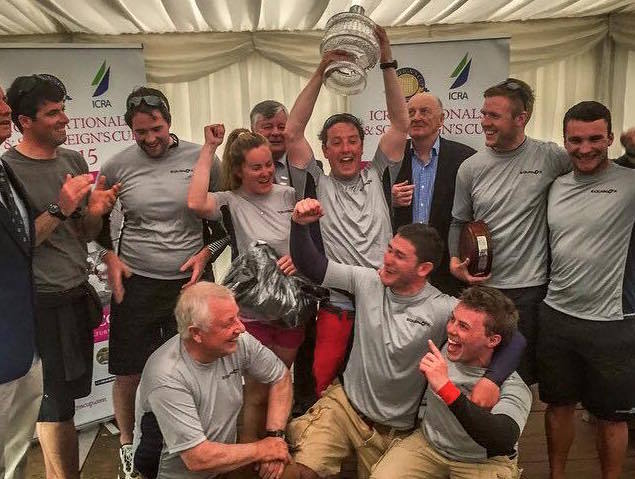 The final day of racing at Sovereign's Week and the Irish Cruiser Racing Association's National Championships was one to remember for the large Howth entry that enjoyed the warm hospitality of Kinsale this week. HYC boats are National Champions in six of the divisions following an impressive string of results across the cruiser classes and also took the same top prizes in the 2015 Sovereign's Week as well as the overall prize.
The impressive start earlier in the week of ICRA Commodore Norbert Reilly and his team on his Mills 36 'Crazy Horse' was arrested by the increasing wind conditions on the final days and they managed to finish a creditable 3rd amongst the hot competition in Class 0 IRC. But an extraordinary string of 6 wins in their eight races put Ross McDonald and team on their X332 'Equinox' top of the leaderboard in Class 2 IRC, not only winning the national title but also the overall event trophy. Once the breeze strengthened after the first day she stretched her legs and the chasing pack of (HYC) half tonners could not keep pace with the Equinox team following their initial strong showing. Dave Cullen's 'Checkmate' and the Jonny Swan/ James Freyne half tonnes 'Harmony' rounded out the podium in what was a whitewash for Howth boats.
In Class 3 Richard Colwell and Ronan Cobbe's Corby designed 'Fusion' won the IRC prize by winning the final race and following a brilliant regatta by the Howth team. The Class 3 'Howth double' was complete when Paddy Kyne's 'Maximus' won the ECHO prize - 'The Portcullis Trophy.' HYC's K25 (under 25)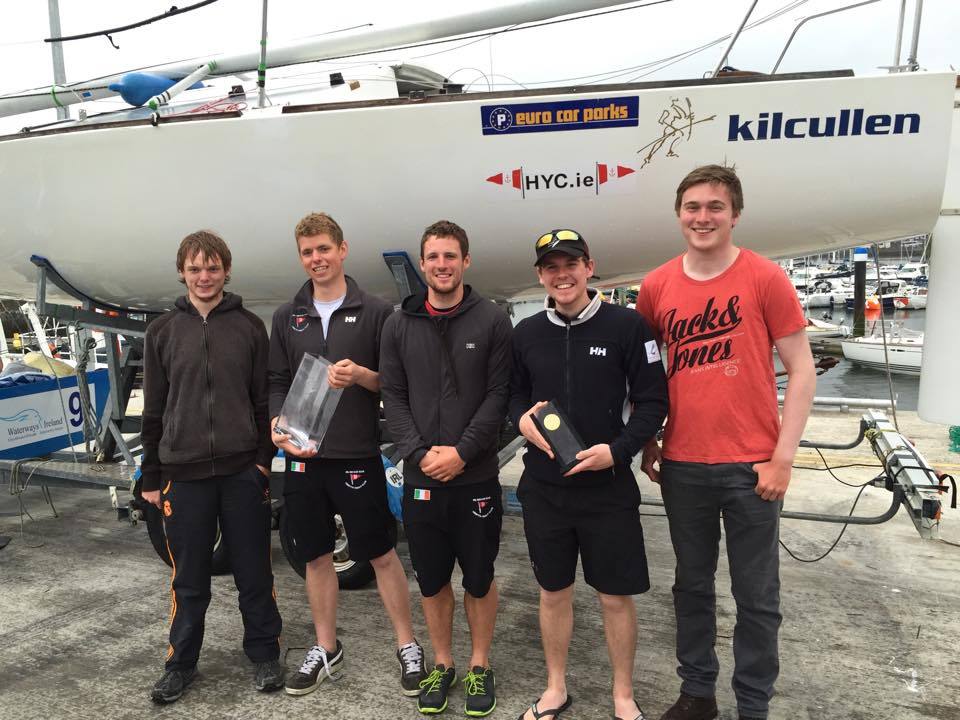 team showed steady nerve to grind their way to a win in Class 4 IRC following a hard-fought series that would see them credited with an impressive 4 wins in their final 4 races.
In the two Non-Spinnaker divisions, the competition would always be looking towards making an impression on Howth's most successful 'spinnakerless' campaigners, but both Colm Birmingham's 'Bite the Bullet' and Windsor Lauden and Steffi Ennis's 'Demelza' showed a clean pair of heels to the opposition and 'Demelza' also won every one of their 4 races.
The Howth fleet has certainly laid down a substantial marker before we host the 2016 ICRA Championships in June of next year!
(Top photo: the Equinox team with the event overall trophy - back row: sponsor, Nin O'Leary Paddy Goode, Aoife English, Ross McDonald, ICRA Commodore Norbert Reilly, Simon Rattigan, Shane Diviney, front row: John McDonald, Paul Quinn, Jamie Carton - absent Dylan Gannon)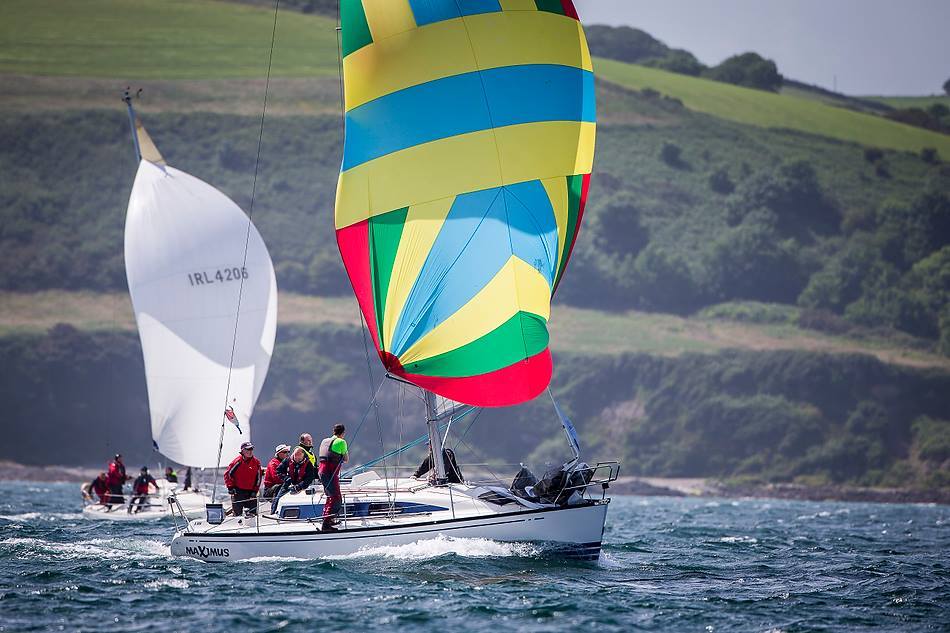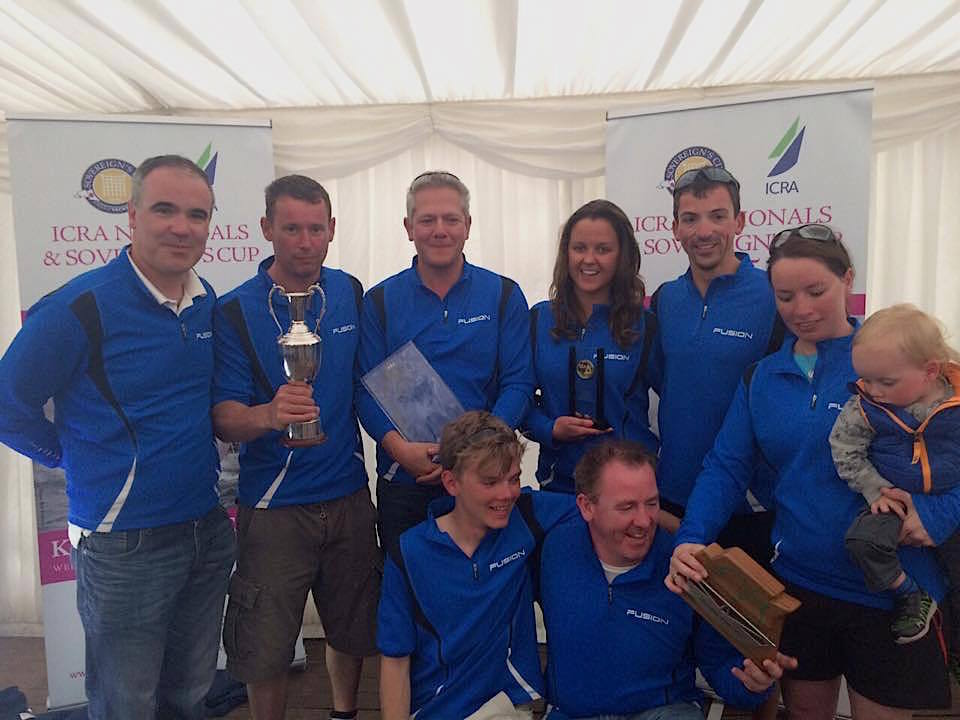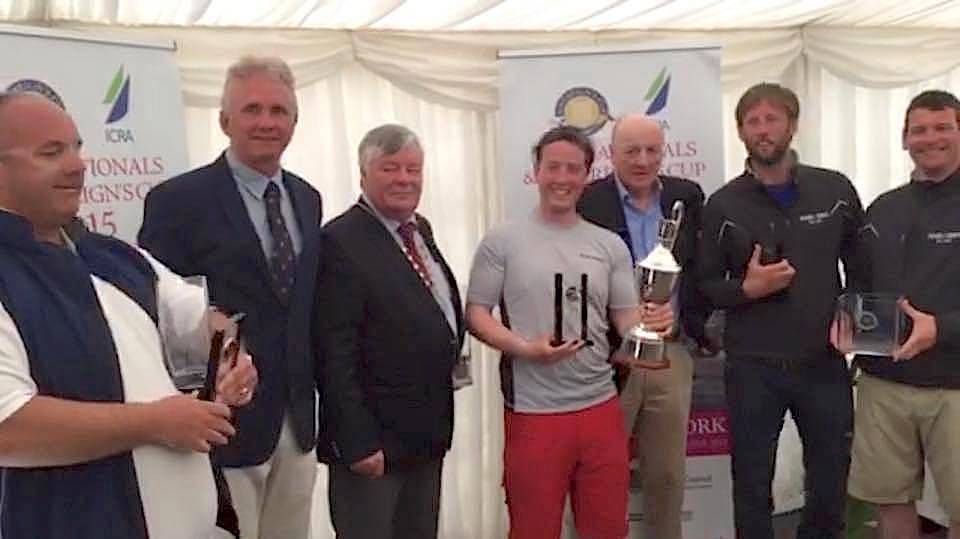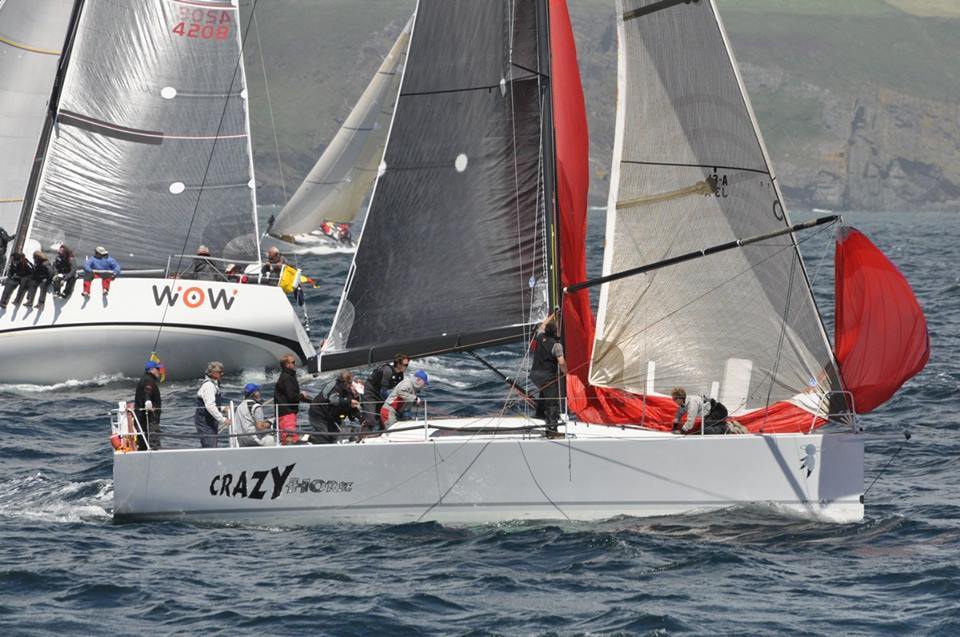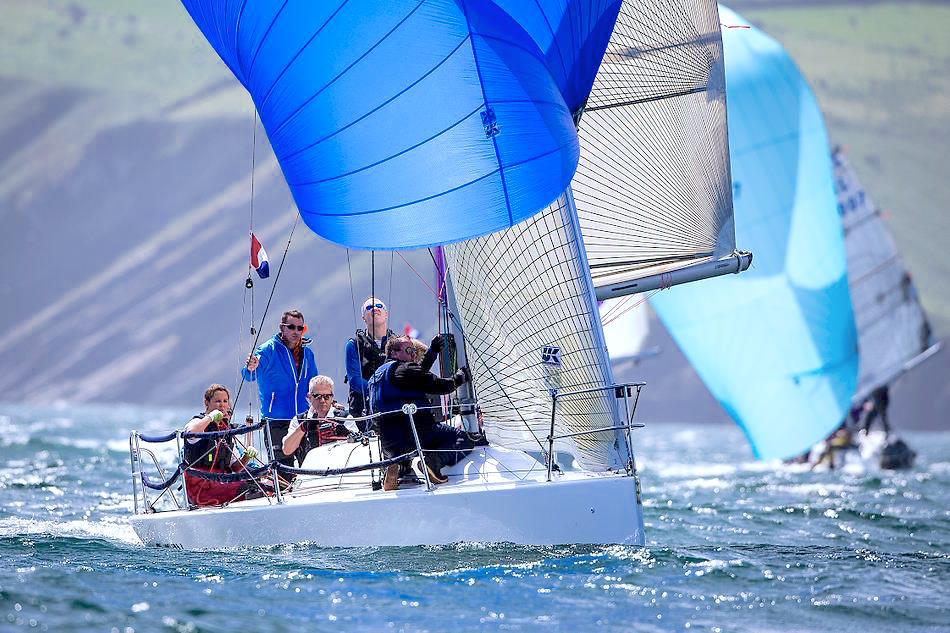 (Photos from various sources including event website www.sovereignscup.com and Facebook)
Registered in the Republic of Ireland. Registered No. 81187