HYC triumphs at Optimist 'Ulsters'
06 June 2015
Last weekend twelve members of HYC's Optimist fleet headed north to Ballyholme Yacht Club to compete in IODAI's Ulster Championships. Saturday's racing was postponed for an hour in the hope that the stiff SW wind would die down but unfortunately it persisted for the day. At lunch time race officer Robin Grey made the call and cancelled racing for the day. On Sunday the boats were launched promptly and Robin managed to get in three races to successfully complete a series.
Jamie McMahon, Dylan O'Grady, Max Kavanagh and Harry Bell represented the club in the Senior Fleet. Harry sailed superbly and comfortably secured first place by scoring a 1,1,2.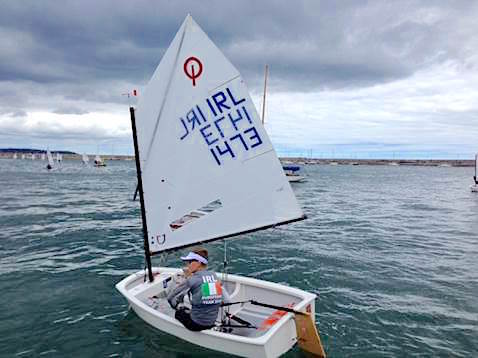 HYC's Harry Bell - 1st Senior Fleet
Eve McMahon, Ruth Lacy, Dylan McEvoy, Aoife McMahon, and Luke & Hugh Turvey were HYC's Junior Fleet competitors. Hugh had a great series and won the final race to finish 4th overall and also secured 1st place in the Silver Fleet.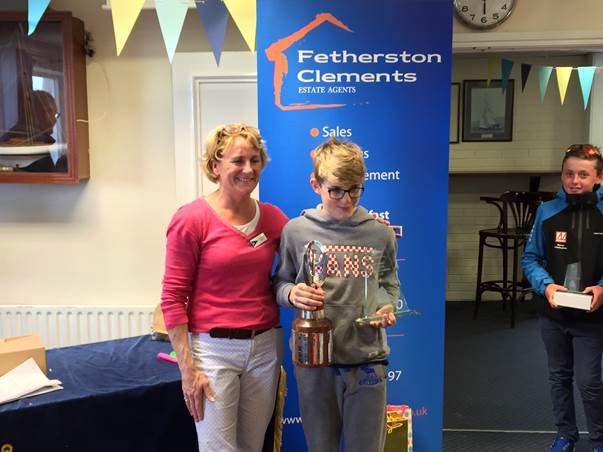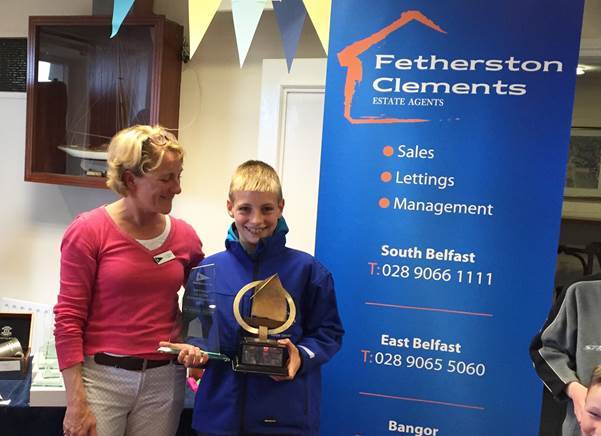 Harry Bell & Hugh Turvey at prize-giving
Conditions on Sunday were ideal for Regatta Fleet sailing and Alice Lacy & Johnny Flynn both finished in the top five with Johnny bagging 3rd and Alice 5th.
The hospitality in Ballyholme YC was second to none. All involved expressed their appreciation at how well the event was run. Next up, Connachts in Lough Ree in July....
Registered in the Republic of Ireland. Registered No. 81187