Optimist Vice President's Trophy this weekend
08 June 2015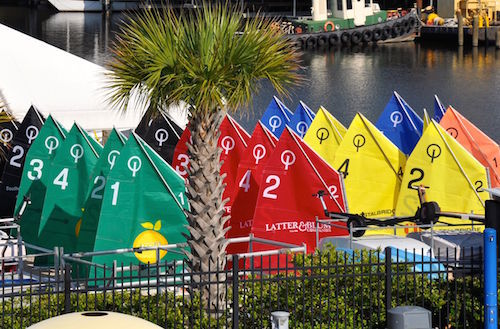 The Optimist class will be team racing in the waters off Howth this weekend competing against each other to get a winner of the Vice President's Trophy with races umpired by national & international race umpires. This event is organized by IODAI & HYC together.
The Vice President's Trophy was inaugurated in 1986 and has been running on and off for the past 29 years. The trophy & event was created by Helen Mary Wilkes who at the time of inception was the Vice President of the world governing body for Optimists, IODA.
Helen-Mary and Robert Wilkes have been the driving force of Under-16 sailing globally. Their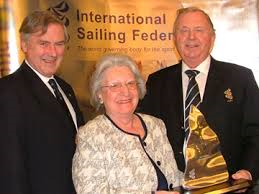 contribution to the global development of junior sailing has been immense and was recognized by ISAF a number of years ago when at the ISAF Council meeting in 2008, President of the International Sailing Federation, presented the ISAF President Development Award to Helen-Mary Wilkes and Robert Wilkes for their services to junior sailing.

Initially specializing in event organization, Helen-Mary Wilkes became Vice-president of IODA in 1985, President from 1989-1998, Vice-President of Honour from 1998-2005. Helen- Mary & Robert WILKES have been involved with the Optimist class for over 35 years and here in Ireland the IODAI class benefited considerable from Helen-Mary's vast experience.
She developed the VP Team Racing event which is a club event for Optimist sailors with at least one sailor of each gender on the team. Teams are made up of 4 sailors from the one club and for the 2015 event there are 8 teams entered. A schedule of 28 round robin races have been drawn up with each of the teams due to sail against every other team and then the option of a semifinals & finals weather & time dependent. Key clubs in the Optimist scene such as HYC, RCYC and RStGYC and the IODAI world's team will all fight it out on Sat 13th in waters off HYC. There will be good viewing from Aqua restaurant or the pier in Howth. The wining club team will head to the Optimist European Team Racing Championships in Aug in Ledro Italy. Race Officers Neil Murphy & Richard Kissane will be hoping for a little more wind than is currently forecasted to get through the heavy race schedule and we hope to have a winner declared late on Saturday afternoon. IODAI wishes good luck & fair sailing to all in the event.
Jill Sommerville
IODAI & HYC
Registered in the Republic of Ireland. Registered No. 81187