French success at Nation's Cup European Finals
09 May 2015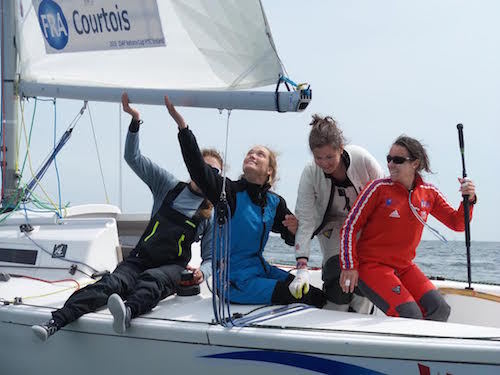 After four days of intense and challenging match racing in Howth Yacht Club this week, it was the experienced French teams who emerged as victors for the 2015 ISAF Nation's Cup European Finals in Ireland this week. La Rochelle's Pierre Rhimbault and his team took top position following a final windy day's racing in Howth in an event that also saw Pauline Courtois helm her 'Team France' (above photo) to victory in the Women's series.
Eleven participating nations enjoyed the racing in the mixed conditions that proved the forecasted mix of weather to be every bit as challenging as expected. The event was hosted by Howth Yacht Club and utilised the 8 ISA Sailfleet J80 keelboats for three days of 'round robin' heats followed by a frenetically busy last day of semi-finals, finals and 3rd-4th place sail-offs. Rhimbault and his French team fought off a brave challenge from Ireland's Marty O'Leary and the UK's Mark Lees, both of whom are familiar visitors to Howth but could find no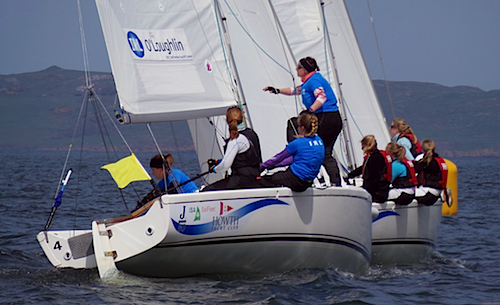 advantage in any 'local knowledge' against the experienced sailors from La Rochelle.
In the Women's event, Irish hopes rested with teams led by Howth's Diana Kissane and the Royal St George Yacht Club's Mary O'Loughlin but neither could make an impression on the Dutch entry of Klaatje Zuiberbaan (2nd) and eventual winner Pauline Courtois who excelled on the final day in the 25-knot southerly wind that tested boats and crews to the maximum. The Women's series included racing each other twice in the round-robin heats which didn't compromise energy levels nor enthusiasm for some 'Irish Dancing' in the clubhouse on Saturday after racing...
At the prizegiving, HYC Commodore Brian Turvey thanked sponsors McPeake Auctioneers, event chairman Richard Kissane and all the competitors for taking part in such a lively continental championships and reminded the sailors that both Rhimbault and O'Leary as well as Courtois and Zuiberbaan now qualify for the intercontinental and World Finals in Vladivostok in July. See final standings here
The event chairman paid tribute to the work of the race management team under IRO David Lovegrove and the international jury led by Thibaut Gridel, also thanking ISA Sailfleet's Michael O'Connor and HYC's Kieran Jameson for the provision of their excellently maintained J80s.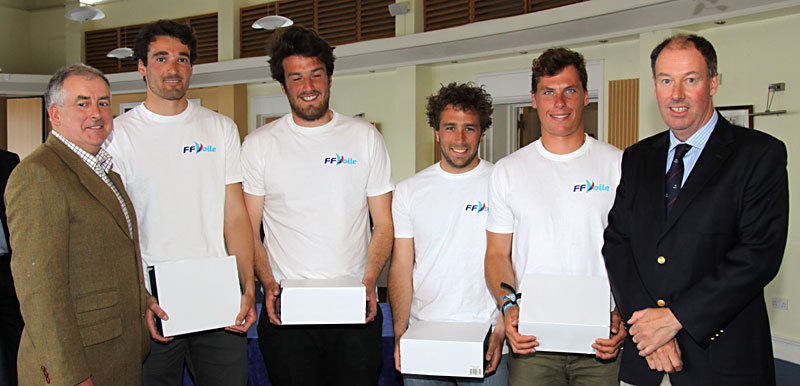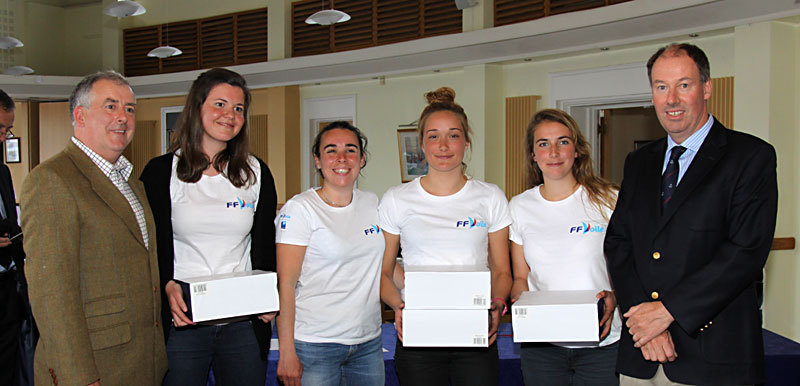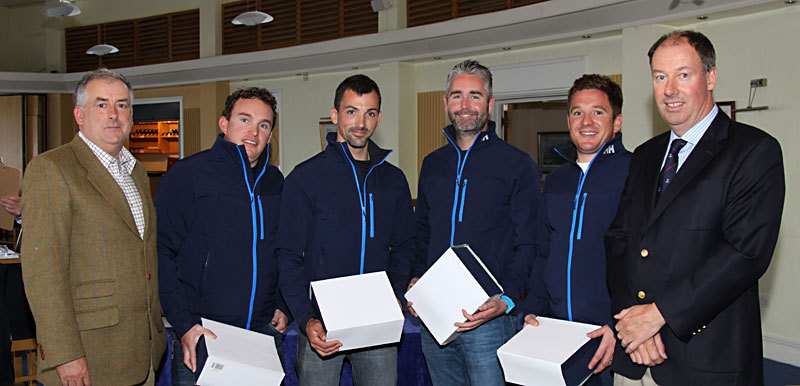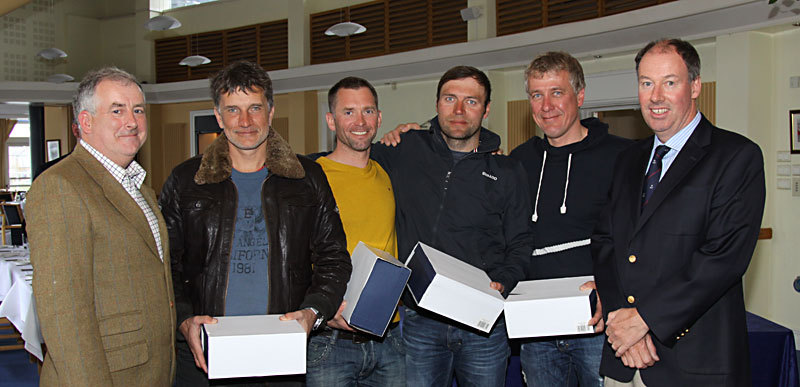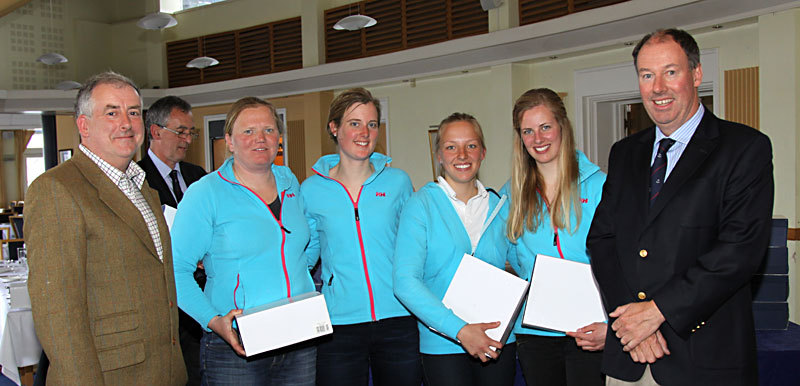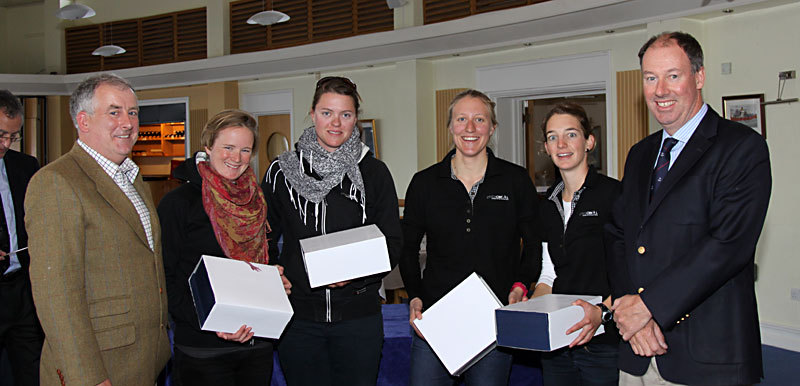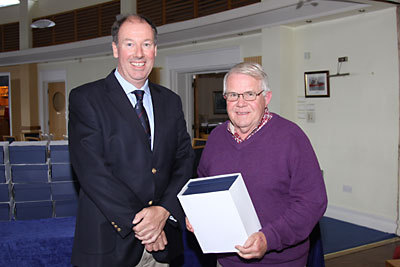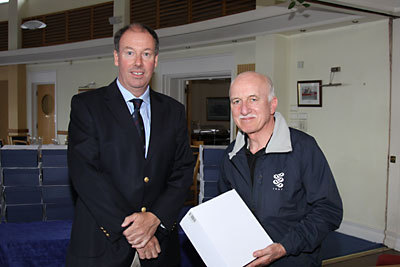 Registered in the Republic of Ireland. Registered No. 81187