Howth sailors join Antix for win in Solent
28 April 2015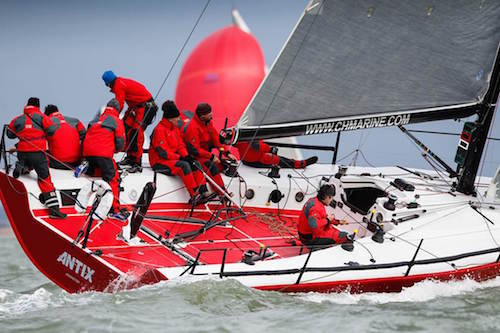 Antix took the 2015 Brooks Macdonald Warsash Spring Championship on Sunday with an excellent performance in what were very challenging Solent conditions. Last weekend had a large Howth influence aboard, with Dan O'Grady and Ross McDonald trimming, while Dylan Gannon was hard at work running the bow.
Finishing the series with two bullets on Sunday, Antix won the twelve race, no discard, series by 6 points from Mike Bartholomew's team aboard "Tokoloshe", with Simon Henning third in "Alice".
Saturday's races consisted of four laid courses in 12-15 knots, while Sunday's racing took place in a 12 knot North Easterly for two longer round the cans races. Both of Sunday's races were incredibly close. Antix took the first race by 32 seconds from Tokoloshe after a 1 hr 40 minute race, during which the lead changed on a number of occasions. Race 2 was even closer, with Antix the first of four boats that finished within 26 seconds of one another on corrected time.
Skipper Anthony O Leary praised the Antix crew and in particular the bow team of Dylan Gannon and Jamie Donegan whose performance was "faultless throughout the regatta."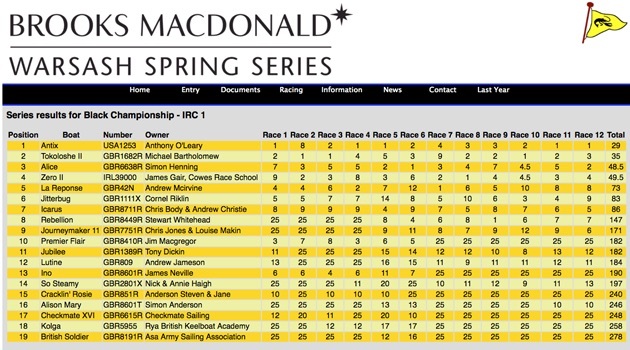 Registered in the Republic of Ireland. Registered No. 81187