Non-spinnaker Club Racing on Saturdays - all welcome
20 April 2015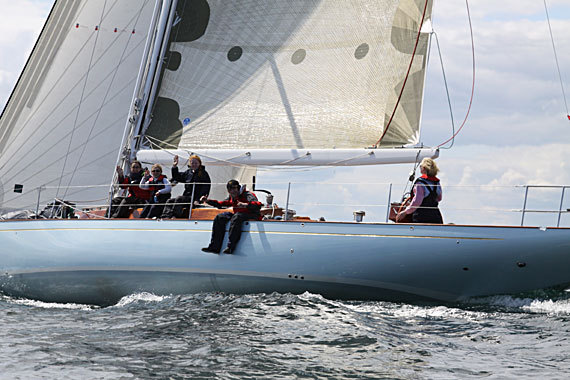 Non Spinnaker Sailing Saturdays will once again be open to ALL cruisers racing without spinnakers, not just the Wednesday White Sail Class and the series commences on Saturday 2ndMay. Saturday sailing will consist of 18 races (with 5 starred races ) so that all regattas can be completed this season. Entry fee is 20 euro payable online - http://hyc.ie/cruiser-racing-2015 or in the club offices)
Racing will take place on Saturdays from 2rd May to 29th August and the start is at the very respectable time of 14.10 - the races will be planned to last for about 2 hours. All races start from the East Pier and this means that you can be out on the starting line in minutes. (No excuses about traffic!)
This is a great way to train up new crew or to introduce friends or family to sailing and also enjoy another day out in your boat. It is usually a fairly laid back affair.
We will also provide a BBQ and Bar food every Saturday where competitors can invite their friends, family and colleagues to avail of the club and introduce its facilities to newcomers (children are always welcome in the club).
If you cannot make the commitment to go out every Saturday you are more than welcome to join individual races once the (inexpensive) entry fee is paid.
Any further ideas to make this a success would be more than welcome.
Many thanks,
Dermot Skehan.
P.S. Prizes for HPH and IRC
Registered in the Republic of Ireland. Registered No. 81187