Surfing conditions for final day of Key Capital Private Spring Warmers
18 April 2015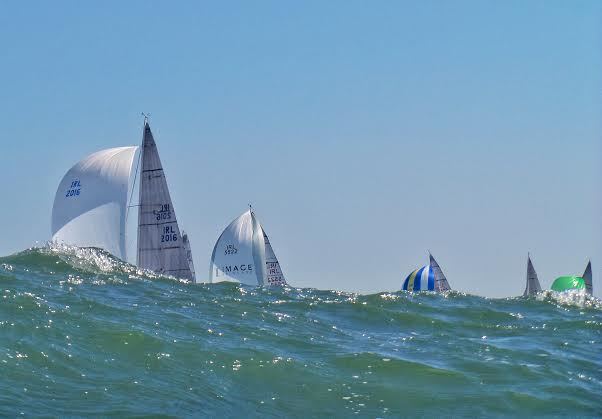 The final weekend of Key Capital Spring Warmer provided another cracking days sailing off Howth yesterday. There was a little less breeze than the previous weekend but there was no fall off in the excitement levels due to some great surfing conditions on the big Easterly rollers.
In the joined Class 1 and 2 Paddy Kyne's Maximus took the honours with a first and third in the final two races. He was followed in second by the star of the photos from last weekend The Big Picture (Mike and Richie Evans). Third was Dave Cullen's Checkmate being helmed by Simon Knowles as Dave Cullen was off sunning himself in Morocco.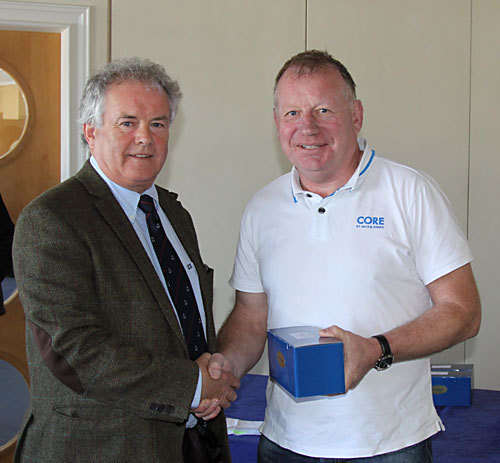 In the largest fleet of the series Michael O'Connor on Sin Bin had a brilliantly consistent series to discard a second place to win the SB20 class for the second year running. In second was Jerry and Jimmy Dowling's Bad Kilcullen followed by Dinghy Supplies and Shane Murphy. The event provided a fantastic opportunity for the class to get in shape for their Eastern Championship to be held in Howth next weekend.
In the J24 class it was two visitors who had travelled the furthest who took the honours. First prize was Steve Atkinson from Carrickfergus followed by Martin Reilly from Sligo. In third spot was the local HYC K25 team who are preparing for a crack at the J24 Europeans later this year.
In the Squibs it was two locals to the fore with Fergus O'Kelly in first from Dave Sheahan. See all the final results here
The final weekend also saw the running of the Royal Alfred Niobe Trophy continuing a long standing link between the Alfred and Howth Yacht club. This saw a number of Puppeteers get their season underway with a familiar winner in the guise of Dave Clarke. See results here
A huge thanks goes to Key Capital Private for their generous sponsorship to make this event possible.
Registered in the Republic of Ireland. Registered No. 81187