Optimist Sunday Sailing in May and June for 'Regatta' and 'Transition' sailors
30 March 2015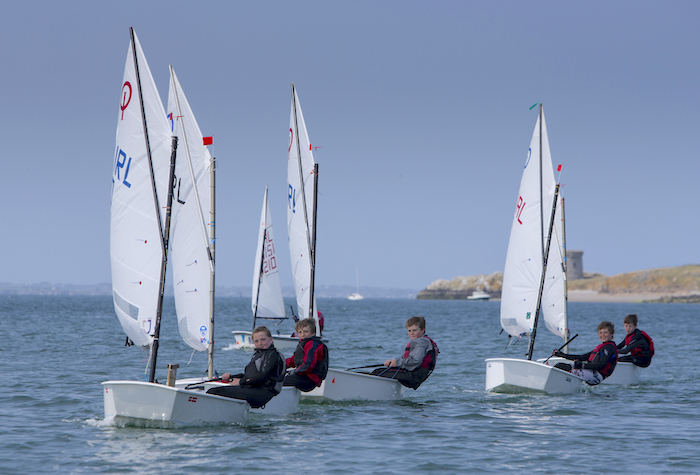 Under the instruction and guidance of qualified instructors, this is an ideal opportunity to 'warm up' prior to the summer courses practice the skills learnt last year and to obtain your hours on the water. The forms for this course are available in our 'Training and Dinghies' section under 'Booking Forms' click on: 'Junior Training Form'
Please ensure you complete the form fully .
SUNDAY AFTERNOON SAILING (6 WEEKS) - Commencing Sunday 10th May to 21st June (excluding 7th June) - Rigged and Ready at 1.30pm until 4.30pm
Cost for 6 weeks = €90
You will also need to complete a Dinghy Parking form in order to secure a place for your boat at the club for the season. The fee automatically includes free entry to all the club dinghy racing series starting with the Spring Series on Sunday 12th April.
Course Code : Sunday Afternoon Sailing
Start Date & End Date: 10th May – 21st June
Course Fee : €90
There is limited availability, so please book as soon as possible to avoid disappointment
Registered in the Republic of Ireland. Registered No. 81187