HYC at UK 420 Inland Championships
19 March 2015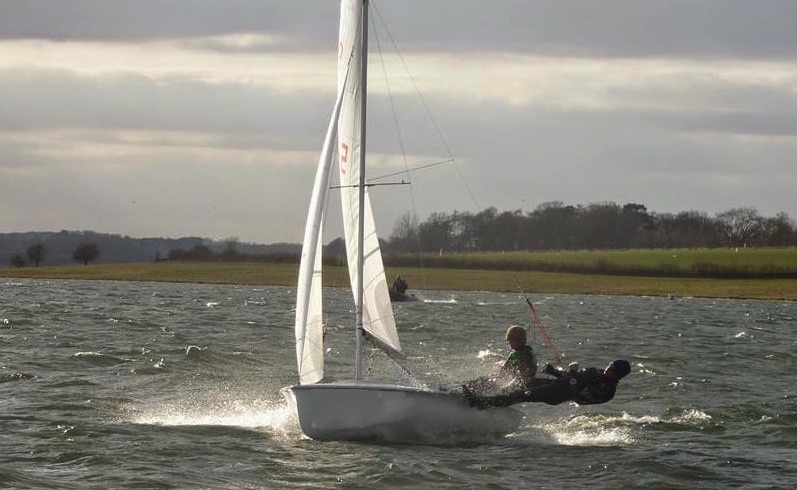 Six Irish 420s travelled to Rutland in the UK for the 2015 420 Inland Championships. This is also the first selector for their World and European teams. Two HYC teams attended the event, Lizzy McDowell/ Cara McDowell and Douglas Elmes/ Colin O'Sullivan. Other Irish teams attended from Wexford Harbour, Cork and Tralee.
The Irish teams arrived a day in advance so that we could make sure that the boats were ready and get sailing on the reservoirs the day before racing.
Day one began with a cold northeasterly breeze bringing 12-15 knots. Race one was tough as everyone was still getting their bearings of the race course. Doug/Colin came 5th and Lizzy/ Cara followed closely behind in 14th.
While doing a 360° after the windward mark during race 2, Cara injured her shoulder which had only recovered a month earlier. This forced the girls to retire from the competition and we all hope Cara has a quick recovery!
We got 3,2,4 in the remaining races that day which put us in 3rd overall. RCYC's Peter McCann and Harry Whitaker finished the day just behind in fourth place.
The sailors woke to similar conditions the next day with the wind coming from just 5° further left. With 3 races remaining the event was still all to play for. We managed to get a bullet in race two and with 11th and 9th in the other two races, they moved up into 2nd place overall.
Max Clapp/ Ross Banham (UK) won the event, with two UK teams taking 3rd and 4th place, but Peter and Harry (RCYC) ensured Ireland took two top 5's at the event by finishing 5th overall'
(Report by Doug and Colin, pictured below)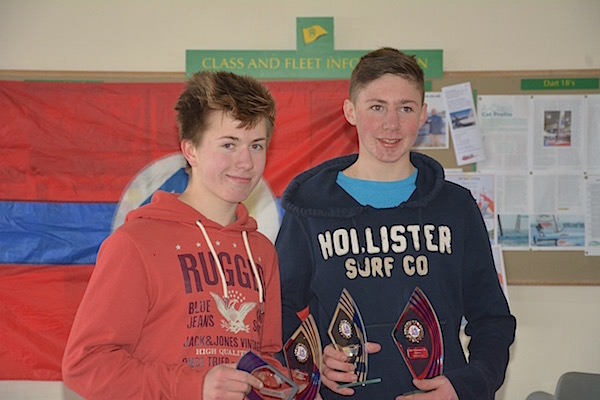 Registered in the Republic of Ireland. Registered No. 81187