Calling all past and current Laser sailors...
10 March 2015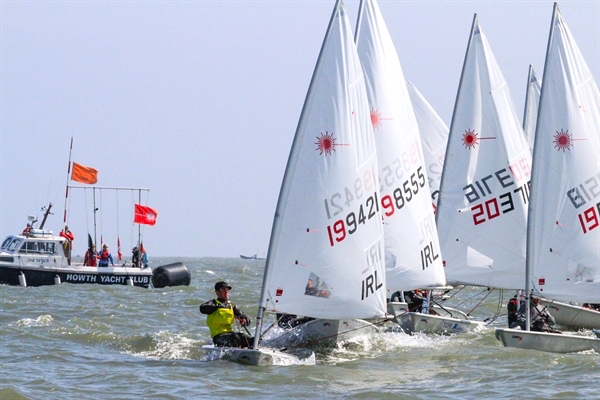 A very special anniversary Laser race will take place on this Saturday as HYC hosts the 40th 'Laser Round the Island Race.' Will anyone who contended the first race do so again forty years later? Who has won the most races? (Will Ireland beat Wales?) To find out, join us for the 40th Laser Round Island Race & lunch this Saturday. Winning this prestigious and legendary race has been at the pinnacle of every Irish laser sailor's ambitions for four decades, and it's no surprise that it continues to attract great talent.
Prominent HYC Laser sailors that have taken part in this event in those early days include former Commodore Robert Michael, Howth Seventeen owner and member of the race management team David Jones and round-the-world racer and professional sailor Gordon Maguire.
So come and help keep the legend alive and test your skills in a true test of sailing ability against the current talent and the veterans by emailing [email protected] to mark your intention to race or lunch or both, and simply enter on the day in the race office beside the marina office. Entry to the race is €10 and the lunch is €15. Notice of race is here: hyc.ie/open-events.
Registered in the Republic of Ireland. Registered No. 81187