High speed reaching for Lasers on Sunday
16 February 2015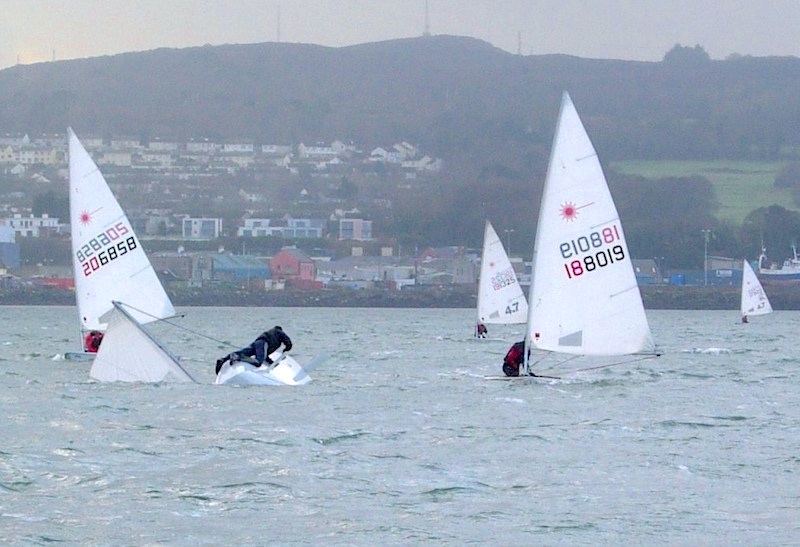 The H&K HYC Laser frostbiters were treated to a fantastic two races for day 6 of the Spring Series on Sunday morning. The race committee set a Windward/ Leeward course for the first race of the day. A shift shortly before the start made the first beat somewhat one sided with a premium on tacking to port as soon as possible. Ronan Cull led around the Windward mark followed by Dan O'Connell, Mike Evans, Conor Costello and Ian Mc Sweeney. Our fleet captain Ian unfortunately capsized on the downwind much to the delight of those close to him. The race stayed tight with Cull taking yet another bullet followed by O' Connell and Daragh Sheridan taking third after an uncharacteristic mistake by Evans at the final Leeward mark. Eddie Rice had a storming comeback to take fourth after having to do turns earlier in the race. Costello clearly enjoying the breeze took fifth slot.
As the breeze continued to build the race officer decided to hold an Olympic course for race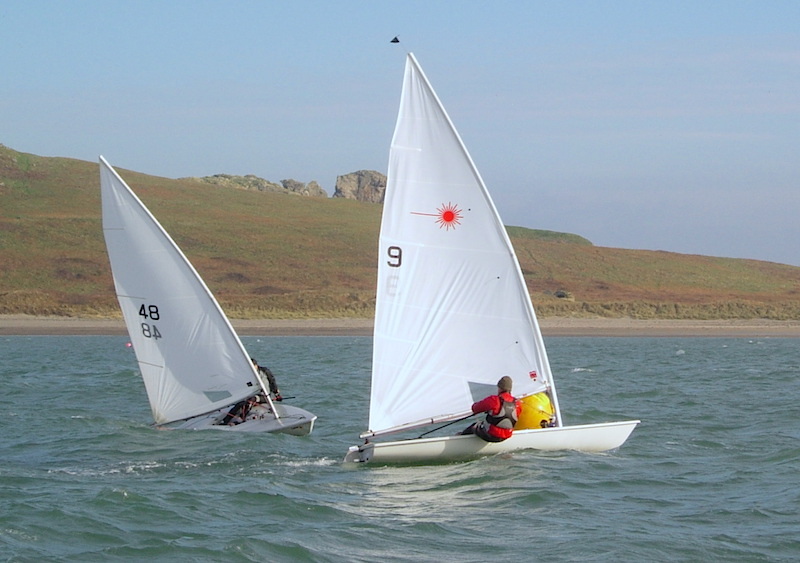 2. As a result the fleet enjoyed some high speed reaches on the perfectly laid triangle. Once again Cull lead for the majority of the race but a capsize at the final windward mark allowed both Rice and O'Connell to capitalise. O'Connell then took full advantage of a big puff down the second last reach to grab the lead and held off Rice to the finish. Cull took the final podium place with Sheridan 4th and Evans 5th.
Unfortunately there were no Radials out this morning. In the 4.7s Sarah Gallagher took two firsts from Rory McEvoy. Sarah is now tied for the overall lead with Alex Kavanagh.
Overall Positions
Full Rig:
1. Ronan Cull
2. Dan O'Connell
3. Daragh Sheridan
4. Eddie Rice
5. Mike Evans
Radial:
1. Ewan Mc Mahon
2. Conor Twohig
3. Aoife Hopkins.
4.7:
1. Alex Kavanagh
2. Sarah Gallagher
3. Rory McEvoy

This weeks report was by Daragh Sheridan and photos (again) by Neil Murphy
Registered in the Republic of Ireland. Registered No. 81187