Alistair leads Irish contingent in Moth Worlds after first day
10 January 2015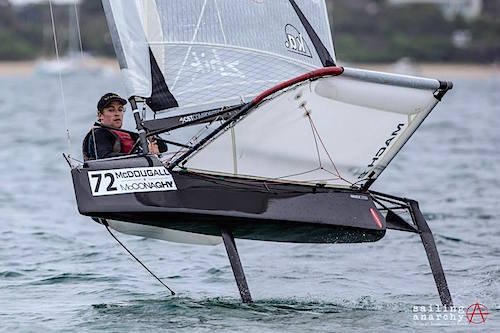 The first day's racing for the 148 entrants in the Moth Worlds was completed yesterday after a long day in Sorrento, Australia with three races held in fickle breeze on 2 courses. The wind was between 3 & 10 knots and very patchy. All sailors were trying to stay on the foils and sniff out the breeze. Only the top 6 or so on each course were able to stay on the foils and break away from the fleet for a big lead. One race on the Yellow course was shortened after only 1 lap. In this one Pete Burling found the right lane by 'bangin' the corner' downwind to win by a mile! However just ahead of Pete is the championship leader and Australian Olympic gold medallist (and America's Cup helm) Nathan Outteridge who won the first 2 races.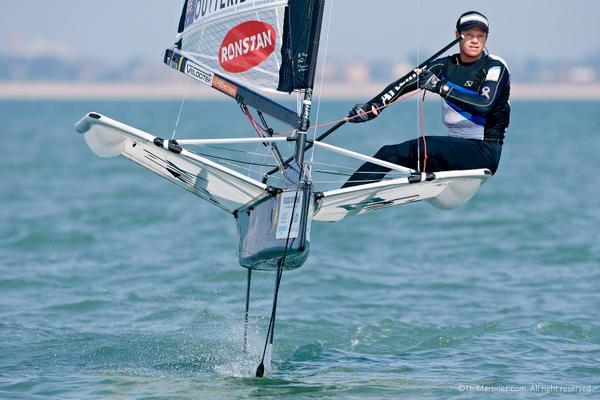 The top sailors found a way to get foiling and break clear from the pack but it was frustrating for most to say the least. Some big named sailors said, "It was a very humbling experience" which rather sums it up.
Annalise Murphy won quote of the day when having rounded the firstmark in the top 20 only to drop off the foils and stall and she sailed past smiling saying, "I haven't got those fancy foils to get up".
HYC's Alistair Kissane posted results of 29, 43 and 38 in the first day's 3 races and leads the Irish entrants in 78th place, with Annalise in 80th and Bangor's Ryan Seaton close behind in 84th.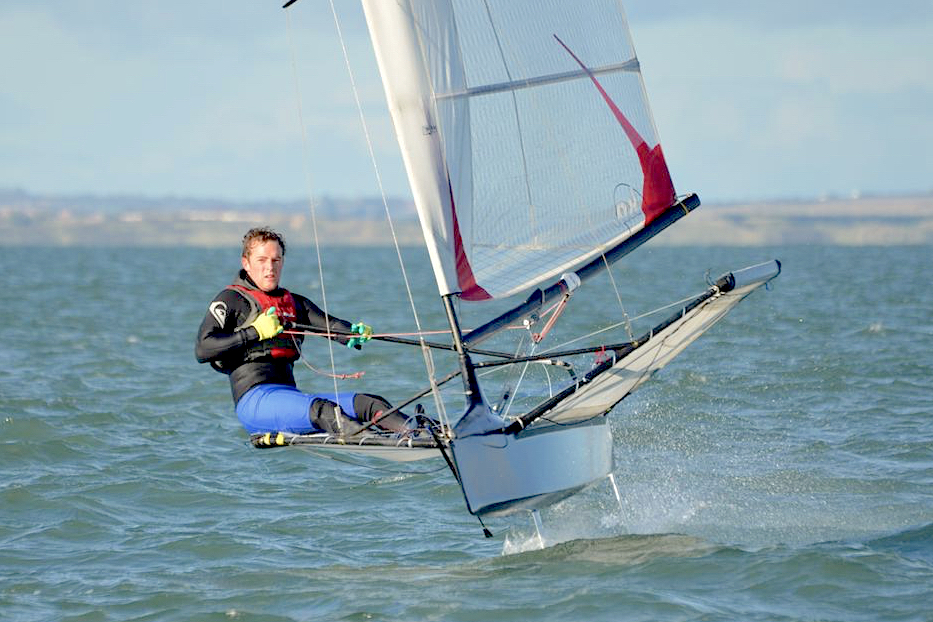 Registered in the Republic of Ireland. Registered No. 81187