Abu Dhabi in-port race viewed at close-quarters
03 January 2015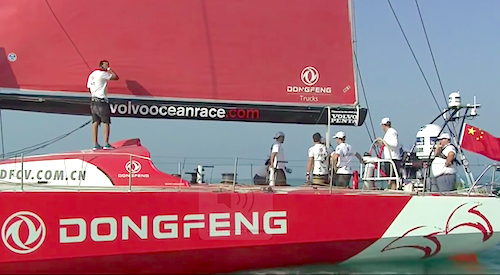 A prominent HYC member was the lucky recipient of an invitation to join the Volvo 70 'Dongfeng' as a guest during the in-port race in Abu Dhabi on Friday. Dave and Deirdre Cullen had travelled to meet many of their friends including fellow HYC member (and skipper of Abu Dhabi Ocean Racing) Ian Walker during the Volvo Ocean Race stopover this Christmas. Ian's teammate Jamie Boag 'pulled a few strings' and Dave was allocated a spot on the rear guardrail of the Chinese boat for the race.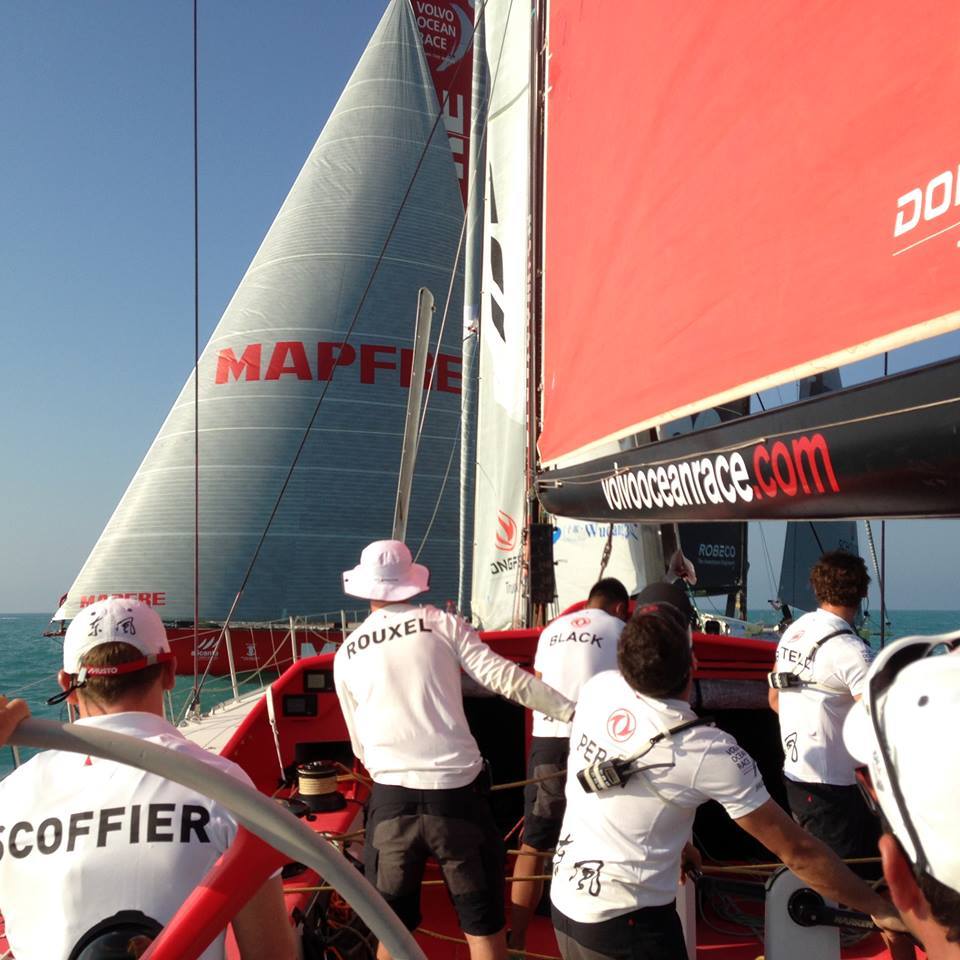 Despite rumours to the contrary, Dave played no part in Dongfeng's race strategy and he watched carefully as the boat got trapped under the shadow of the fleet at the start, before tacking towards the fresher wind on the right side of the course. They eventually finished in 4th place behind winners SCA, Team Brunel and Abu Dhabi.
The boats and their crews got 24 hours rest before they set off the next day for Sanya in China on a leg that will be dominated by slack wind until the boats reach the South China Sea.
Follow their progress using the race tracker here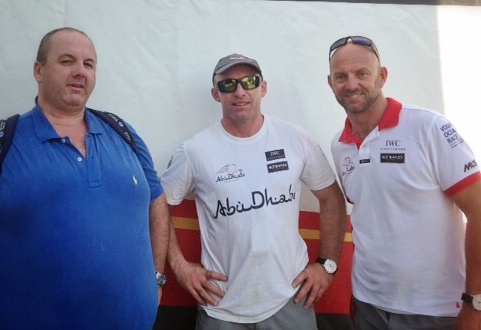 Registered in the Republic of Ireland. Registered No. 81187