HYC's Gordon Maguire sails his 19th Sydney-Hobart
27 December 2014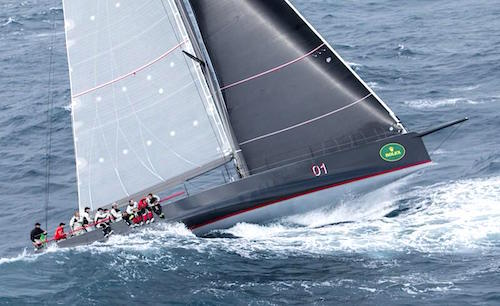 This time of the year always draws the attention of the yachting world to the Rolex Sydney-Hobart Race, which started in Sydney Harbour on St Stephen's Day in idyllic mid-summer conditions. Howth's Gordon Maguire is taking part in his 19th Sydney-Hobart on board 'Ichi Ban', the year-old Carkeek 60 which was launched in November 2013 just in time for last year's event. Owned by Yachting Austraila President and past Commodore of the CYCA (Cruising Yacht Club of Australia) Matt Allen, the boat has been successfully campaigned in many offshore regattas this year, winning line honours and overall prize at the CYCA's Sydney-Newcastle Race in February.
HYC member Gordon is now a permanent resident in Australia and boasts a remarkable record in this event including winning the race and the Southern Cross Cup for Ireland in 1991 with fellow Howth sailors Kieran Jameson and Dan O'Grady on John Storey's 'Atara'. Gordon also won his class in last year's 628-mile Rolex Sydney-Hobart Race, racing as Sailing Master aboard Stephen Ainsworth's Reichel Pugh 63 Loki and took second overall to the all-conquering RP 100 Wild Oats XI. (See: hyc.ie/news/page/18)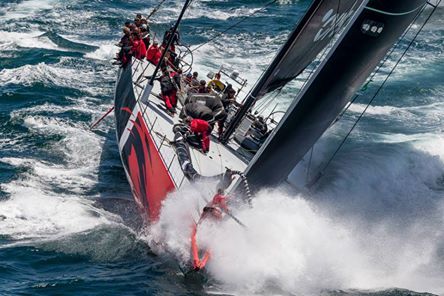 This year and at the time of writing, 'Wild Oats XI' has overtaken the early pacesetter and brand new supermaxi 'Commanche' at the eastern approach to the Bass Straits. The light conditions mean that the race for line honours will be close, although the chasing pack are about 40 miles behind the leaders. Meteorologists offered the view that Wild Oats XI had managed to sail through a ridge in Bass Strait, while Comanche had been stalled by it. Asked why she was only doing 6.6 knots, Comanche tweeted, "No wind".
This year's race had 117 starters, of which 109 are still racing within the many competitive classes and 'Ichi Ban' is currently positioned 3rd in IRC Class 0.
The race can be watched via the online tracker at: www.rolexsydneyhobart.com/tracker
Registered in the Republic of Ireland. Registered No. 81187