Surprise visitor to Gerry O'Neill's ROMEO lunch
22 December 2014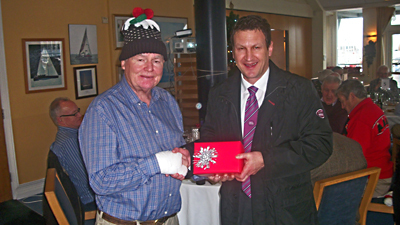 On Thursday 18th December Gerry O'Neill's ROMEO's Christmas lunch in the Club was interrupted with the arrival of 'Santa' in the person of Dean Fullston, Brand Manager for Mercedes-Benz at MSL Park Motors.
Dean arrived on his Mercedes sleigh fully loaded with an array of presents for all the good ROMEOs (there were no bad ones). The variety of presents included Mercedes; mugs, memory sticks, i-phone covers and umbrellas. Some of those present managed to acquire more than one. It was a total unexpected interruption and contributed greatly to an excellent lunch to conclude their 2014 programme.
Using two projectors a twelve minute looping slide show projected to two location on the ceiling recalled many of the memorable outing of the ROMEOs and greatly added to the craic that ensued throughout the occasion.
Report and pics by Pat Murphy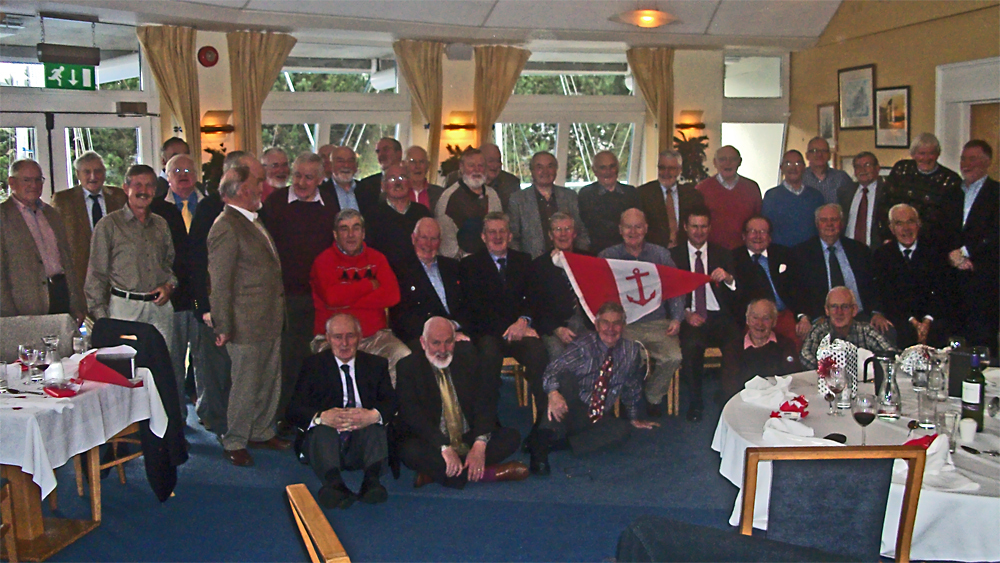 Registered in the Republic of Ireland. Registered No. 81187