Howth to host Nations Cup - European Final next May
07 December 2014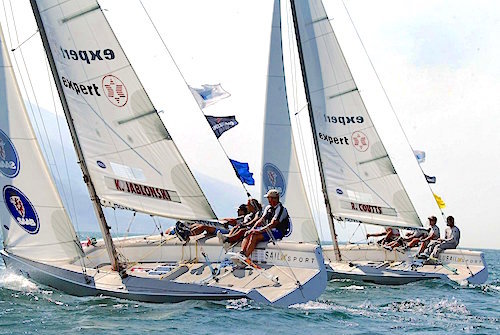 Howth Yacht Club will host the 2015 Nations Cup European Final on 7-10th May 2015 following a recent decent decision by ISAF to award the worldwide regional finals to Buenos Aires (South America), Brisbane (Oceania), San Diego (North America), Tunis (Africa), Bahrain (Asia) and Howth (Europe). The Grand Final will be held in Vladivostok on 14-19th July.
As per the Notice of Race, the ISAF host member national authority may nominate an entry in each of the Open and Women's Division. All relevant information will be published and available on the ISAF website - sailing.org The event will be run in the ISA Sailfleet J80s and the full schedule will be announced in due course.
The ISAF Nations Cup was first introduced to the world in 1991. Open and Women's contests are run and it is based on a series of Regional Finals with the top crews meeting at the Grand Final.
Racing at the Regional Finals is preceded by an ISAF Match Racing Clinic, aimed to help develop match racing skills and officiating in that region. The winners of each Regional Final progress to the Grand Final, where they are joined by the defending nation and the host nation.
The aim of the event is to broaden the availability of match racing and provide international match racing competition for national authorities and sailors at a reasonable cost, whilst acting as an incentive for national match racing programmes.
Registered in the Republic of Ireland. Registered No. 81187