Brass Monkeys Winter Series finishes in high spirits
06 December 2014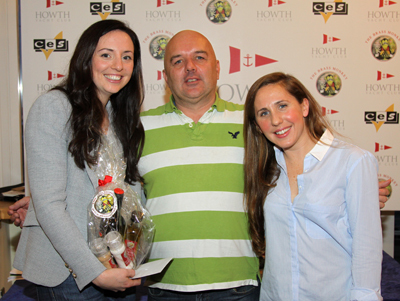 With 40 boats competing across four classes and following six very successful days of winter racing, the 2014 Brass Monkeys series was one of the most vibrant and successful in recent times. This event is rapidly approaching its 30th anniversary and was as popular as ever this year with the highlight being the traditional prize-giving lunch on Saturday after sailing.
Event chairman Pat Connolly entertained the 160 diners with the distribution of the many prizes including glassware, fun-prizes and special gift packs from John Aungier's Brass Monkey Restaurant. The prizes were jointly presented by Pat Connolly, John Aungier and Commodore Brian Turvey who thanked Pat and his race management team, co-sponsors Brass Monkey Restaurant and the Centre of English Studies.
The event restarts again at the end of January but not before the 'New Year's Day Race' in aid of Howth Lifeboat - another great reason to enjoy a fun day for all the family. Details will shortly be posted in the Open Events page.
Top photo: Cait Flanagan & Alison Lynch from Class 3 'Peanut' receiving their 1st prize from the Brass Monkeys sponsor John Aungier
See some of the prize-giving photos below and a full set in Gallery. The prize giving backdrop was kindly created by Peter Fagan of Imagepac.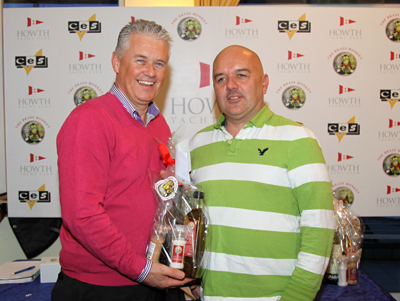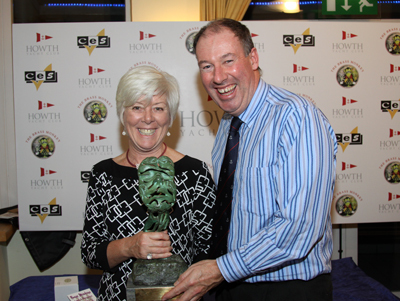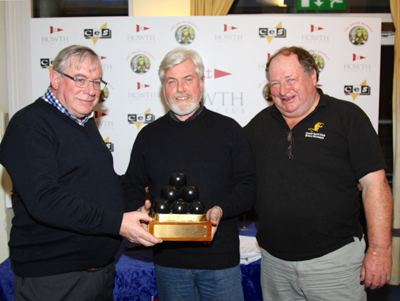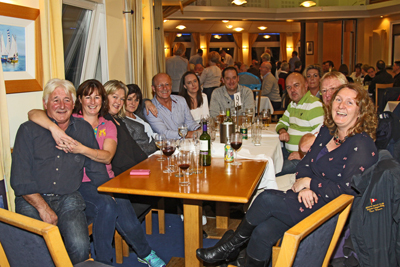 Registered in the Republic of Ireland. Registered No. 81187