Irish Match Racing Open 13-14th December at HYC
26 November 2014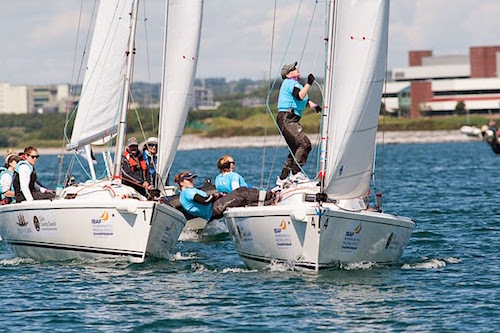 In little over a fortnight, Howth Yacht Club will host the Irish Match Racing Open, bringing to a close a year that has seen reinvigorated participation in the discipline by Irish sailors. Many of the female sailors who took part in June's Women's World Match Racing Championships in Cork have been active through the rest of the year at WIMRA events while in the men's division Philip Bendon and his Glenmar Match Racing Team made their debut on the Alpari World Match Racing Tour at the Dutch round in September and have reached an Irish high of 29th in the world rankings.
Several young Howth sailors have also spent time at the World-renowned Chicago Match Racing Centre and their names have started to appear on crew lists at match racing events at the highest level. The recent establishment of match racing divisions in the top Irish sailing universities is yet another sign match racing is growing in popularity and participation.
The Irish Match Racing Open will take place on the 13th and 14th December and will bring together women's and men's teams from the World and European Tours in what is hoped will be the first of a series of domestic events in 2015 leading to the qualification of an Irish team for the Nations Cup and European Match Racing Finals. Entry is open until the 28th of November via the Howth Yacht Club events page. Please visit the Facebook event page or contact irishmatchrace@outlook.com for further information.
An open forum will be held on the evening of the 13th with the objective of identifying what the sailors want to get out of Irish match racing and how that may be helped to flourish. If you want to take part in match racing, this is the place to make yourself known and heard.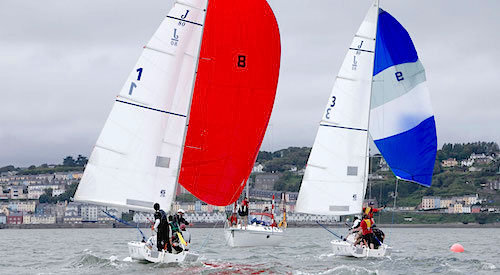 Registered in the Republic of Ireland. Registered No. 81187