Thrilling start to 40th Anniversary of Laser Frostbites
02 November 2014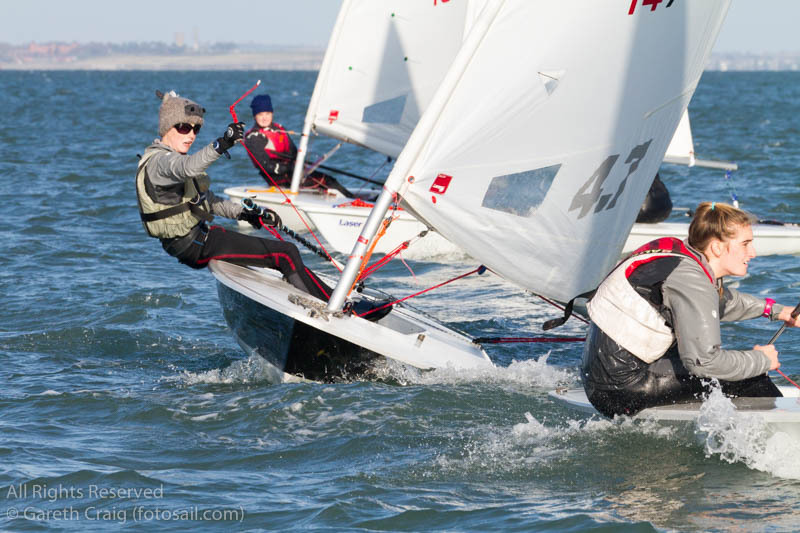 Fifteen knots of wind and bright sunshine welcomed 31 Lasers on the first day of the 40th Laser Frostbites at Howth Yacht Club on Sunday morning. It was a baptism of fire for some, conservative downwind sailing for most, and plenty of off-wind planning and gybe mark capizes. Shifty breeze under the west pier made the upwind legs tricky at times, but our equally effective and efficient race committee (Liam Dinneen, Richard Kissane, John Doran and veteran of the first series David Jones) ran two 38 minute races with practiced presicion.
For the standard fleet, Race 1 kicked off promptly at 10:50, with reformed golfer Dave Quinn leading the fleet from the slightly biased pin followed closely by Daragh Kelleher, Daragh Sheridan and Ian McSweeney. Quinn held the lead around mark 1 and until second beat,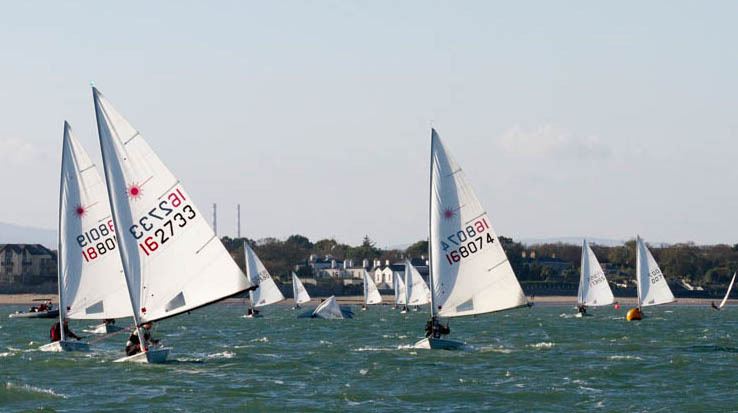 Kelleher grabbing it then, with Ronan Cull taking advantage of the left and rounding the second windward mark in 3rd. Cull got inside Quinn downwind and rounded in 2nd - and this is how it would finish.
Further back there was more shifting of places: Daragh Sheridan, Stephen Quinn, Darrell Reamsbottom and Mike Evans battling for the next slots. Sheridan came out on top of the group finding his usual top 5 form after some first-day jitters and a capsize at the first leeward mark.
Wind: SW, 14-22 knots
Races sailed: 1 & 2, Olympic triangles
Race length: 38 min each
Leader, standard: Daragh Kelleher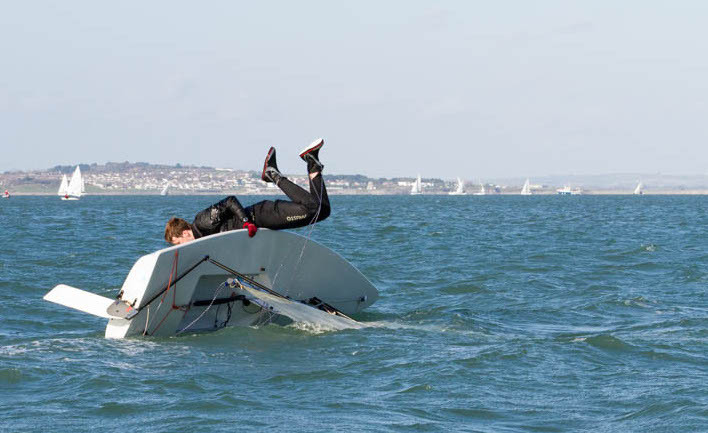 Leader, radial: E McMahon
Leader, 4.7: N Staunton
First capsize of the season: Carla Fagan
Race 1 - Standard fleet:
1. Daragh Kelleher
2. Ronan Cull
3. Dave Quinn
4. Daragh Sheridan
5. Stephen Quinn
True to his pre-race briefing, no time was wasted by race officer Richard Kissane and only 50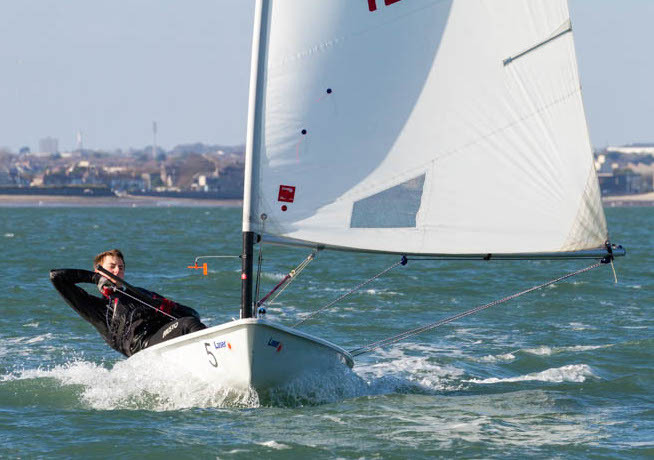 seconds elapsed between the last finisher of race 1 and the start of race 2. The breeze was freshening, and those nearer the pin gained from a left-hand shift within the last minute. The first four around mark 1 were Kelleher, Dave Quinn, Evans and McSweeney all having gone left upwind, and this was the order of finishing, with Sheridan catching up to 5th. Ronan Cull was conspicuous by his absence having broken his boom immediately after the start. Again there was plenty of close sailing throughout the fleet - a good omen for some close racing over the next few months.
Race 2 - Standard fleet
1. Daragh Kelleher
2. Dave Quinn
3. Mike Evans
4. Ian McSweeney
5. Daragh Sheridan
See the full results here
Day 1 photos were taken by Gareth Craig of Fotosail (thanks Gareth!) and a full gallery is available here

Registered in the Republic of Ireland. Registered No. 81187